Some of our Integration Partners
Our Integrated Platforms
Payment Services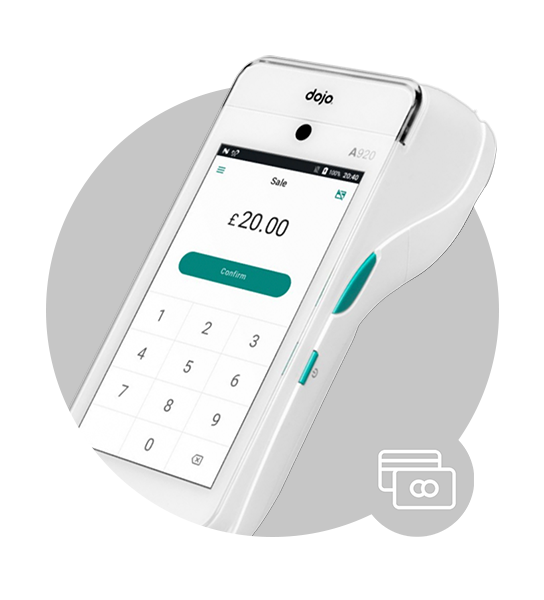 Our innovative payment partners offer a variety of platforms to expedite transaction processes, from portable PDQs to reliable fixed units. Average sales can be reduced from one minute to 20 seconds, meaning faster service for your customers.
Pay at Table
Turn tables 4 times faster
Reduce human error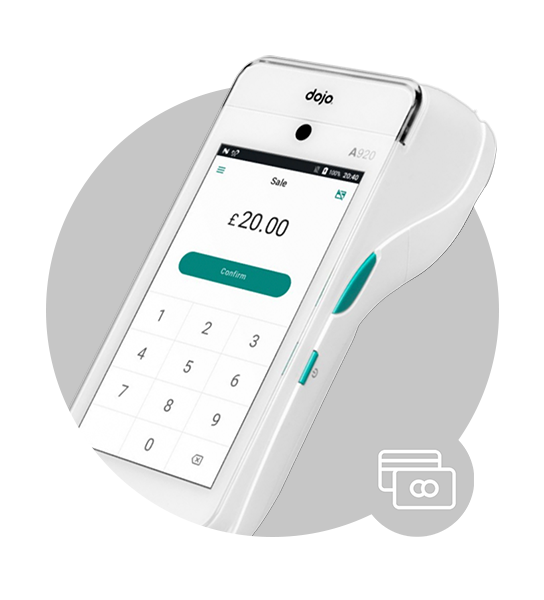 Mobile Ordering
Empowering your customers to order in a way that suits them is easy with one of Tevalis' integrated mobile ordering partners. From QR code scanning to appless ordering, these orders are communicated back to the Tevalis EPOS for efficiency.
Improve service quality
Streamline the order process
Increase customer spending by 20-40%
Workforce Management
Increase efficiency of planning rotas, revising staff time, and checking attendance with industry-leading workforce management integrations. Expedite processes such as payroll, HR and absence, and team communication and scheduling.
Monitor employee hours
Easily accessible rotas
Track staff costs compared to revenue
Delivery
Customers favour quick and easy delivery services: integrating with one of our partners is essential to meet customer expectations. Deliveries are streamlined with an aggregated platform for orders from any online service.
Track all online orders
Simplify processes for staff
Earn additional revenue
Reservations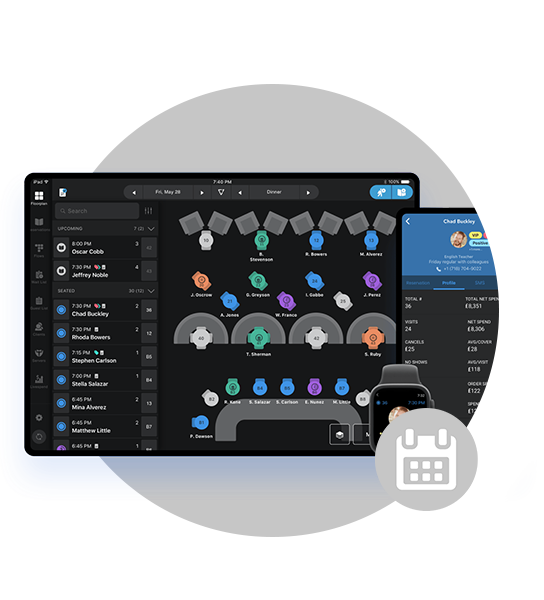 Integrated reservations platforms enable simplified management of bookings in one easy-to-view space. A designated bookings area in the Tevalis EPOS reflects any reservations, changes, or updates made by your customers.
Pre-book tables and take pre-visit deposits
Manage all inbound and outbound inquiries
Send booking reminders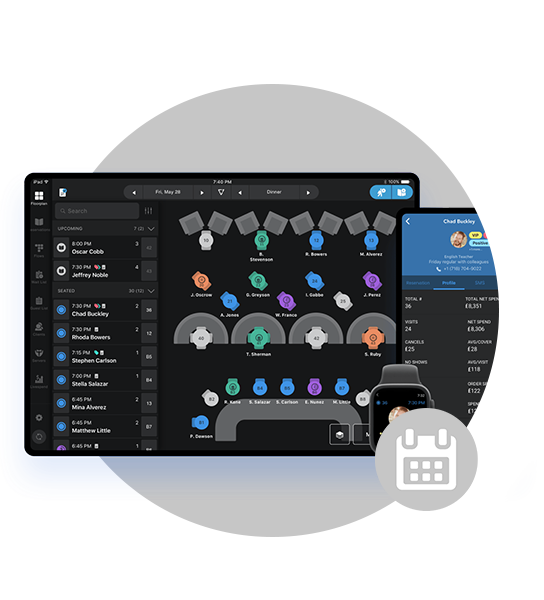 Loyalty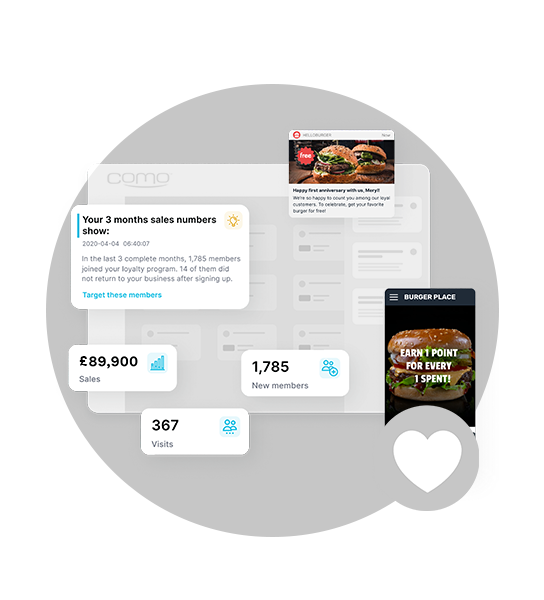 Retaining customers is challenging at the best of times: offering loyalty rewards is a flexible and powerful way to increase customer engagement. Send personalised offers and discounts on favourite products to increase footfall in your venue.
Increase multichannel loyalty
View and analyse customer habits
Direct communication with customers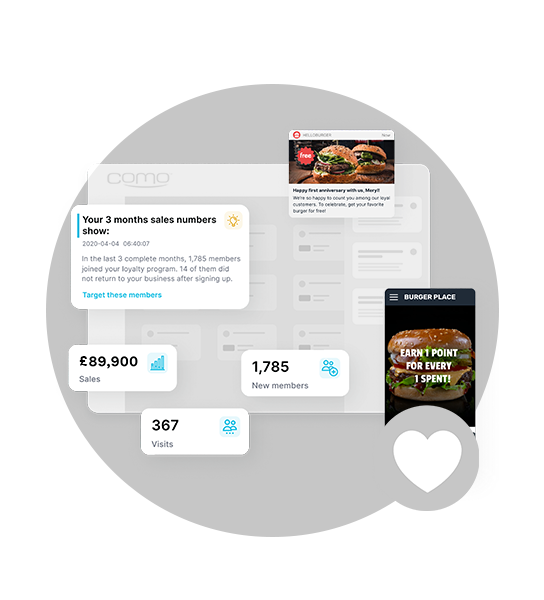 Gift Vouchers
Increase repeat customer visits through easy reward schemes. Integrated gift voucher platforms not only incentivise your loyal customers but also empower your business with key purchase analytics and finance reporting.
Customisable gift cards and vouchers
Purchase analytics and finance reporting
Print and post fulfilment
Property Management Services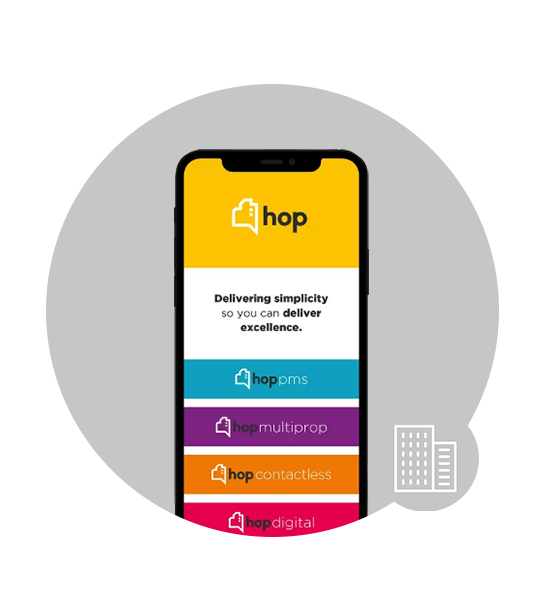 Property management integrations provide a unified view of all guest transactions across F&B areas within your venue. Specifically tailored for hotels, BnBs, inns, and guesthouses, these platforms increase the transparency of your operations.
Unified view of guest transactions
Simple room look-ups from the POS
Revenue reporting and analytics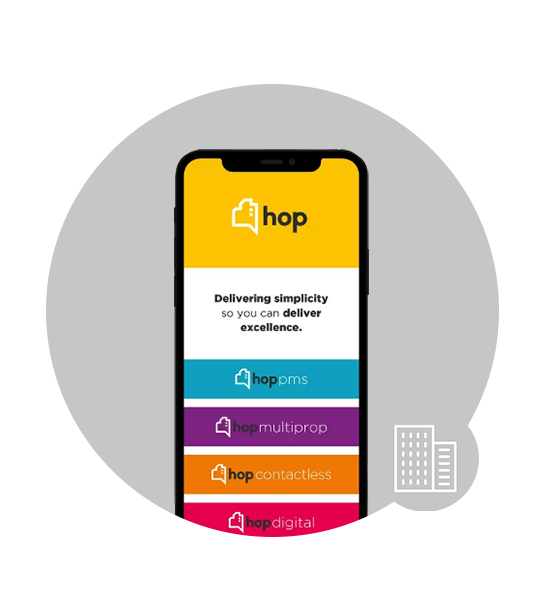 Ticketing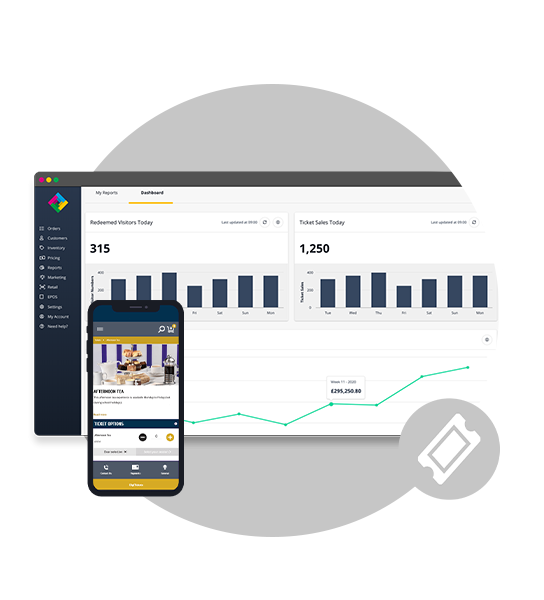 Streamline your visitors' journey before, during, and after events. An industry-leading integration with one of Tevalis' partners ensures ticketing is reliable and simple whilst offering additional data on customer purchases and ticket sales.
Engagement before, during, and after
Complete event control
Track guest spending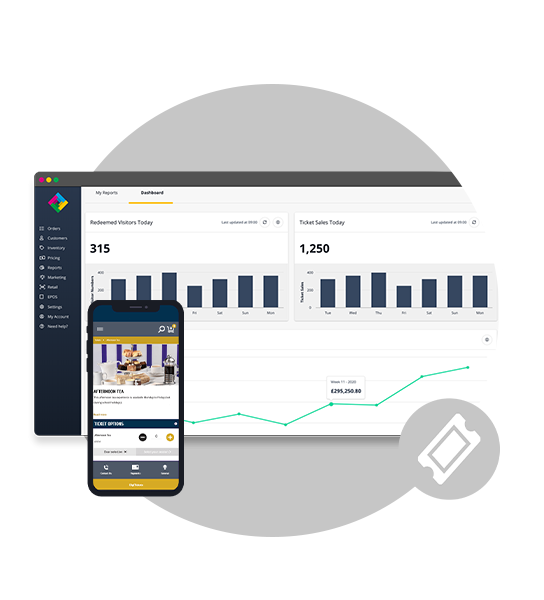 Finance and Accounting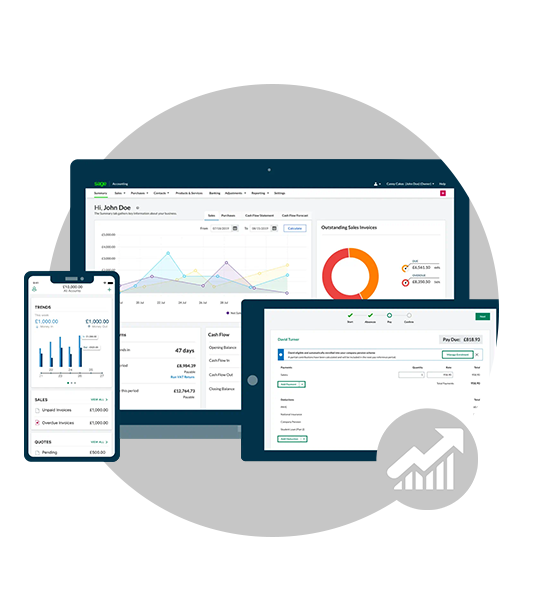 Easy time tracking, cashing up and reporting, and automated invoice management processes are all simplified and automated through intelligent finance and accounting integrations. Plus, enhance your data analysis with cash flow insights.
Automated accounting processes
Cash-up online
Insights and reports on cash flow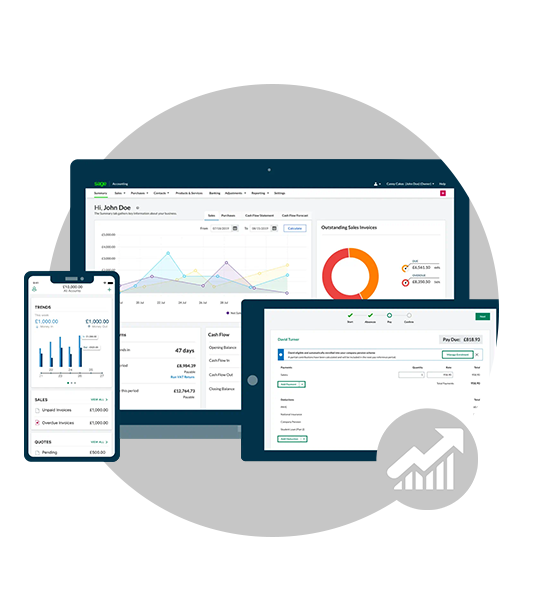 Sustainability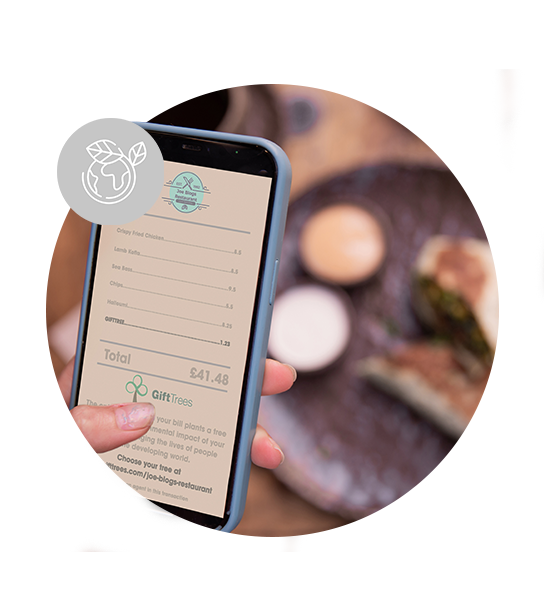 Help reduce your business's carbon footprint by integrating your Tevalis hospitality landscape with an industry-leading sustainability platform. These companies provide various ways to offset or lessen the impact of your operations on the environment.
Reduce your environmental impact
Increased customer engagement
Fully automated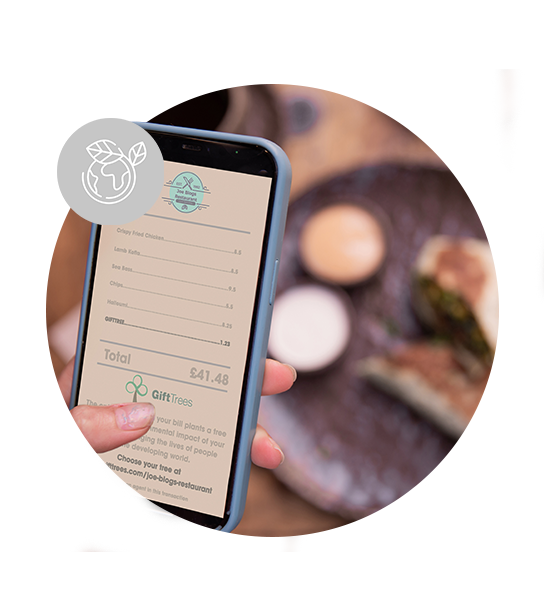 Paging
Tevalis integrates its systems with paging providers to maximise the efficiency and speed of service in your venue. Particularly effective for quick-service concepts, these platforms ensure your customer journey is effortless.
Manage busy walk-in periods
Maximise efficiency
Increase speed of service
Become a Tevalis partner
today
---
Grow your own business with the technology solution that powers hospitality and retail around the globe.
Apply Now
The benefits of integrated payments
Barclaycard ensures no payments are missed at Colchester Zoo
Paymentsense empowers faster service at Dirty Bones
"Working with Tevalis and Paymentsensehas been seamless, they work well together, and it saves me a lot of time. When problems come up, they're quicker to solve and let me get on with more operational issues."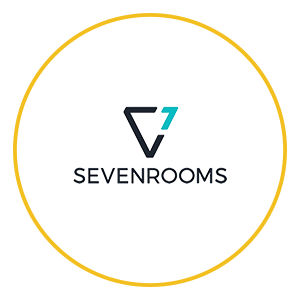 The benefits of integrated reservations
SevenRooms improves the customer experience at Parogon Group
SevenRooms ensures full reservations transparency for Lina Stores
"Tevalis and SevenRooms integrate and allow us to seamlessly see what's going on. I can log into Tevalis and see who is booked for the night and what is being ordered onwhat table at what time on the SevenRooms dashboard."
The benefits of integrated feedback
Yumpingo provides granular site-levelfeedback to Dirty Bones
Yumpingo gives vital information to Parogon Group
"The integration between Tevalis and Yumpingo is incredible, the amount you can understand where you need to tweak your menus, and change things, we find that information invaluable."
FAQs
Connecting your EPOS system with integrated platforms is an efficient way to increase productivity within your business. For example, integrating with your card payment platform will automate your payment processes, speeding up service, reducing errors and improving your customer experience. Tevalis integrates with over 150 leading providers, from payment services, and online and mobile ordering applications, to reservations and accountancy platforms.
At Tevalis we have a flexible approach to integrations: we're open to exploring new integrations with other technology providers to benefit your business. Reach out to our Partnerships Department to discuss your requirements.
Having an interconnected technology ecosystem in your venue maximises efficiency through streamlining operations, increasing revenue through capitalising on various ways to order and pay in your venue and online, generating more accurate actionable data consolidated from various platforms, and providing an exceptional customer experience.
The majority of our industry-leading integrations in each vertical are strategic partners, meaning no cost for you in the set-up or support of the integration. For the integrations that are charged, speak to our Partnerships Team who will be able to give you more information when discussing your requirements.
Tevalis works closely with our Integration Partners, with our Onboarding Team liaising with their counterparts to set up the integration on your system, testing it, and ensuring it works seamlessly. This occurs whether the integration is part of a new deployment for our new clients, or our existing clients upgrading their technology ecosystem.
Tevalis' Integrations Team is trained to identify and rapidly solve any integration issues, working closely with our partners to ensure minimal impact on your operations. This team can be reached by direct phone line or email.