Ensure that during peak hours of service, maximum efficiency and profitability is achieved. With our Handheld Ordering solution, TevX, operators can be confident that those are the results they'll experience. By replacing a manual order pad which often presents issues surrounding human error, the Tevalis Handheld Ordering platform provides a cost effective, reliable replacement instead. Users can expect to utilise a light and fast design, duplicating the POS and the products set up for familiarity and fast navigation.
---
Village Hotels
Founded in 1995, Village Hotels operate 30 affordable yet contemporary hotels across the UK including leisure facilities such as a spa and gym, meeting rooms and FnB areas.
"From first meeting with Tevalis, nothing has been too much trouble, they've helped us through the journey of proof of concept right through to our final opening of last year. In fact, they're almost a department of Village; it's that close working."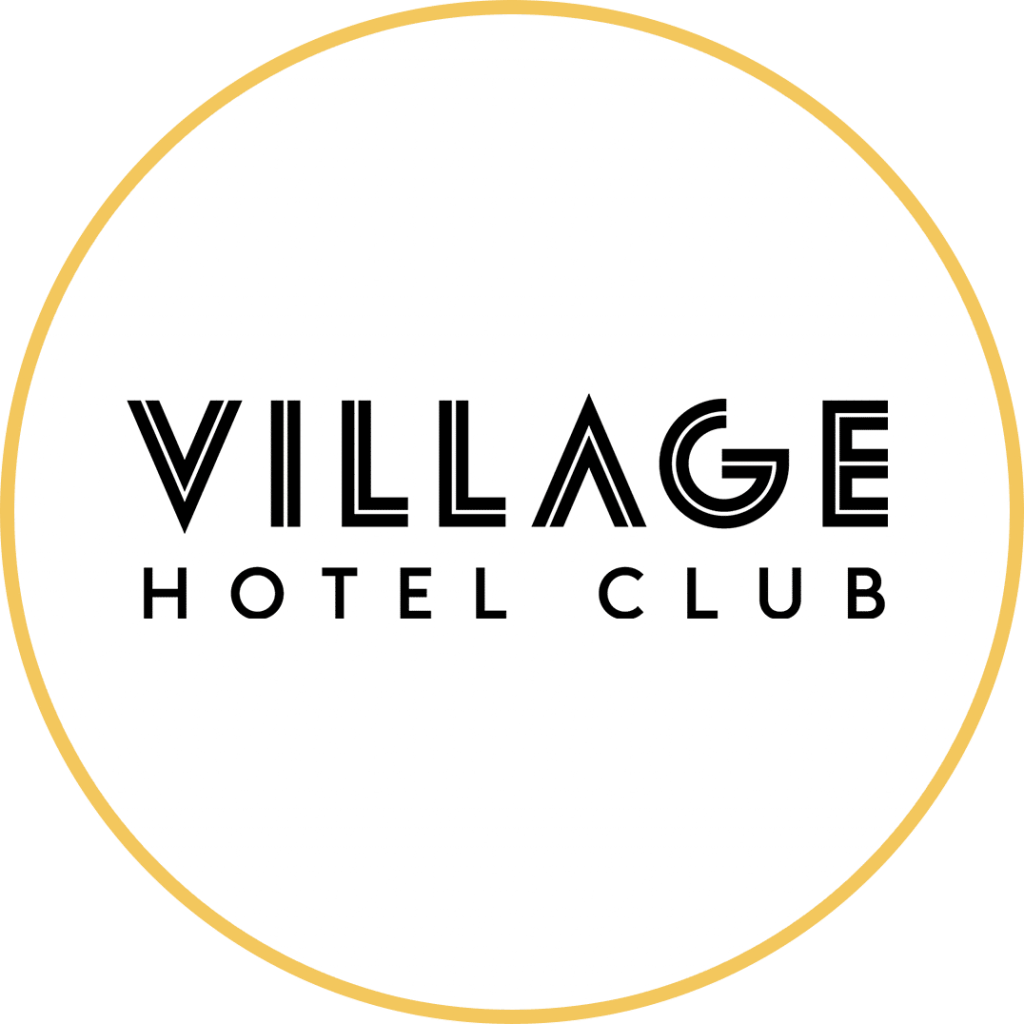 Reduced data entry time
Gone are the days where your team are waiting for a free POS terminal to become free during peak operational hours, to then spend more time manually inputting the order. With Handheld Ordering, orders can be taken and processed directly from the device itself, enabling staff to move onto the next order in a shorter period of time without the need to visit a static POS unit. Putting speed of service at the very forefront of your operation.
Decrease Queues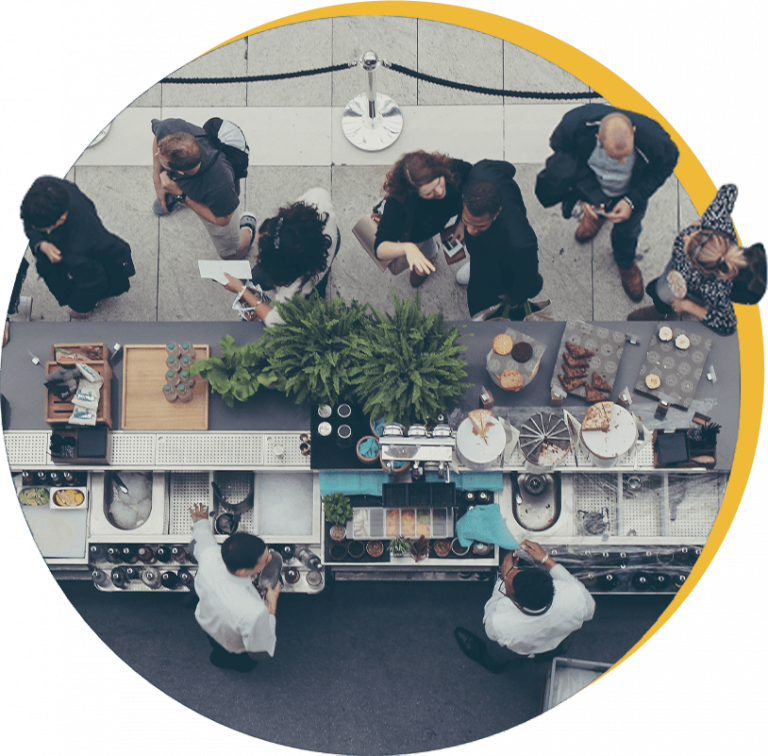 As a wireless platform, the ability to move fluidly between waiting guests, is a second to none benefit that teams can find from using a Handheld Ordering platform. This applies to operations which may encounter queuing customers, whether that includes guests waiting for a table or at the bar for a drinks order.
With a Handheld Ordering device in hand, servers can take and send orders there and then with ease. After experiencing increased efficiency and minimum wait times, guests are then more inclined to stay and wait for their table or even order
No Connection, No Problem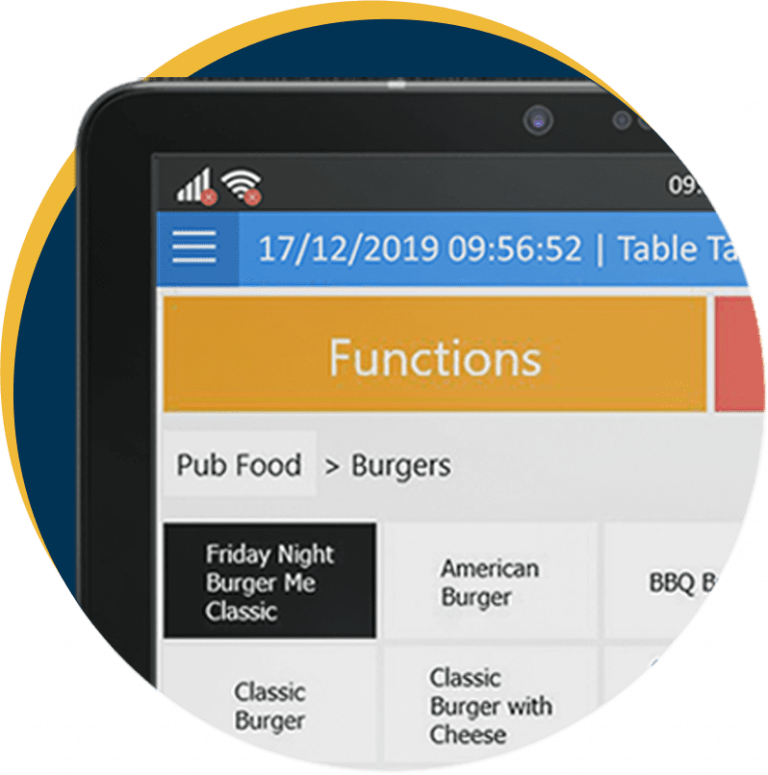 The Tevalis Handheld Ordering platform is reliable and stable. With Restful Service technology, orders can be processed offline in the handheld device with no database connection required to the server terminal. Instead, orders are stored locally on the device and once it reaches the Wi-Fi network, it will automatically send delayed orders across the network for preparation and processing.
Increased Revenue
Up-selling is also never a missed opportunity when utilising this solution, as the platform has been programmed to automate pop ups against specific items in the same way that your POS does, but using a condensed device. This includes additional toppings or sides against certain dishes, prompting the server to ask those important questions and therefore, increasing additional revenue into your business.
Increase Accuracy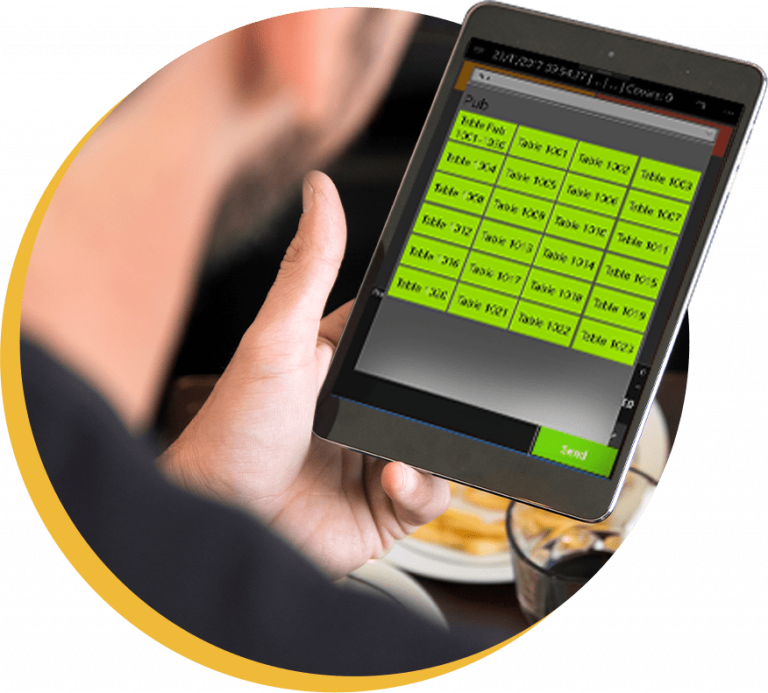 Handheld Ordering solutions also replicate the menus from the Point of Sale, which means servers (upon taking an order) are searching for products in a pre-set system, rather than manually writing them down, decreasing human error from the very beginning.
The Choice Of Hardware Is In Your Hands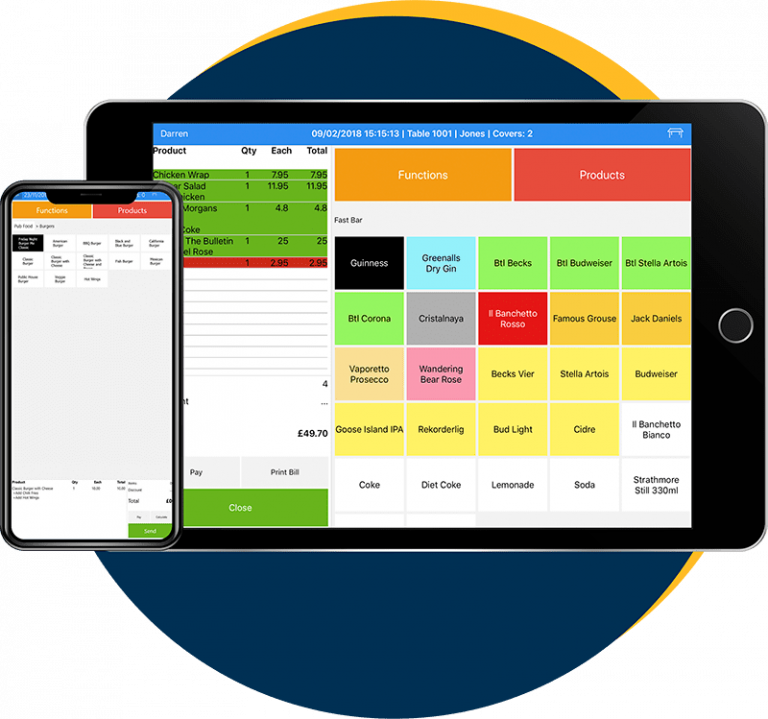 The functionality of TevX is what we believe is most important. Therefore, our Handheld Ordering software runs on IOS, Android and Windows devices. All we ask, is that when choosing your hardware, that you meet the minimum specifications we have in place to ensure that the ability of the software is never compromised and always runs as smoothly as possible.