Membership clubs require an efficient, powerful, and easy-to-use Point of Sale system to ensure speed of service and profitability always remain high, delighting members and attracting new customers. Tevalis provides a complete ecosystem of EPOS, Enterprise, and Integrated technology which can be tailored to meet all specific business requirements.
From a bespoke Point of Sale system with time-saving functionalities, to seamlessly integrated payments and loyalty platforms, Enterprise reporting tools and efficient stock management, the Tevalis Technology Ecosystem contains a variety of platforms to choose from which have been developed to push businesses forward during service and in analysis. Whether you're an exclusive association looking for a simple, powerful Point of Sale set-up, or a multi-site private group looking for a comprehensive suite of connected platforms, Tevalis can provide the complete solution.
---
Bespoke EPOS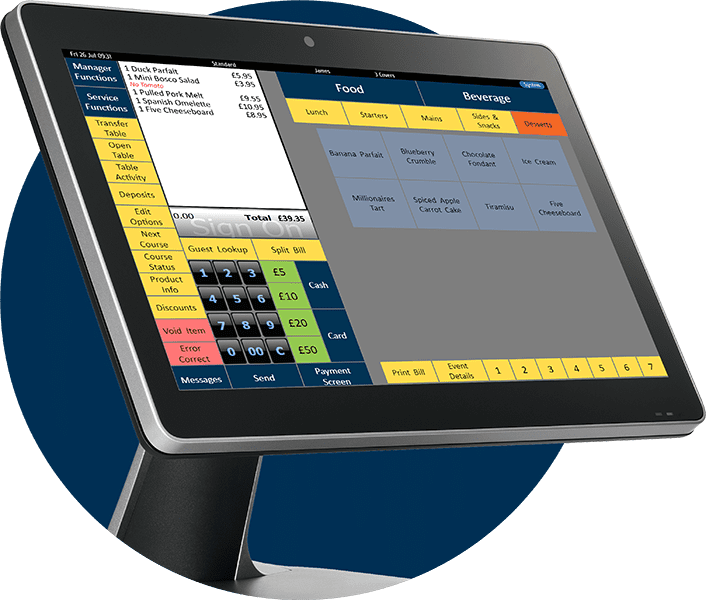 Explore a powerful POS system which has been built for speed of service, whilst providing your business with a tailored set-up which meets your full operational requirements. Designed to ensure data entry journeys are short, less time is spent at the POS and more time will be spent on fast turnaround sales and focusing on exceptional customer service for your members.
Stock Management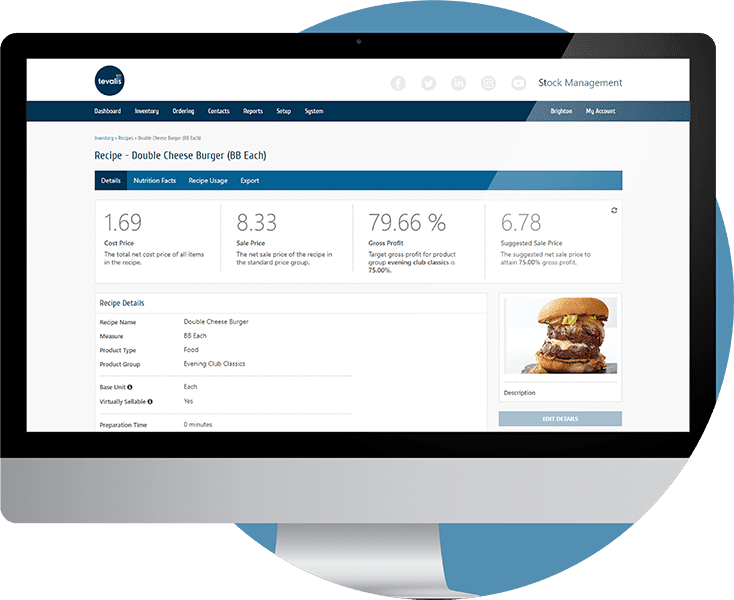 The consequences of poor inventory management can impact any F&B-led business negatively, resulting in overstocking, untracked wastage, inability to monitor trends and reduced profit margins. Tevalis' cloud-based management module, Stock Management, helps teams to streamline these processes accurately and effectively by providing the tools to order, manage, and analyse all aspects of their stock.
Centralised Management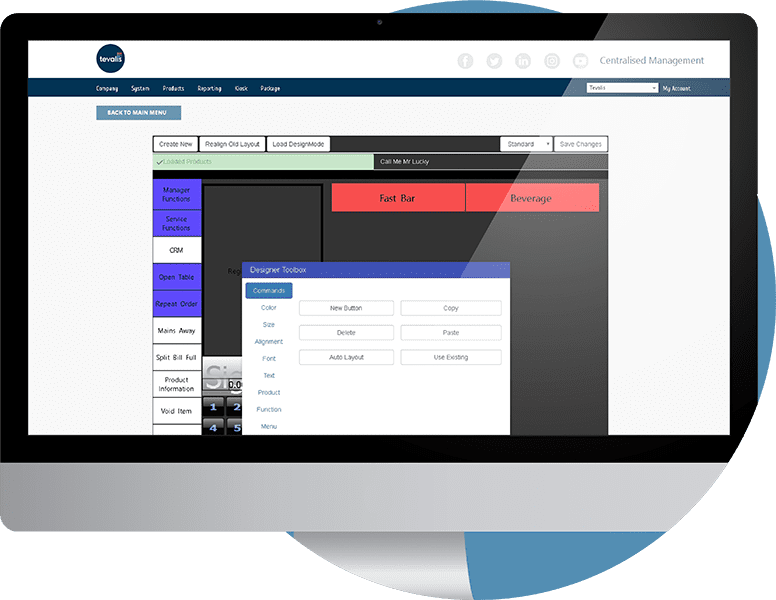 Consolidate your system changes across all sites with the intelligent cloud-based Head Office module, Centralised Management. For multi-site operators, or even independents who wish to have full control of their systems away from the site, this is the answer to maximised efficiency. If you'd like to streamline your processes and make system changes from one place without sending manual emails to each GM at each site, Centralised Management is the solution.
Integrated Pay at Counter and Mobile Ordering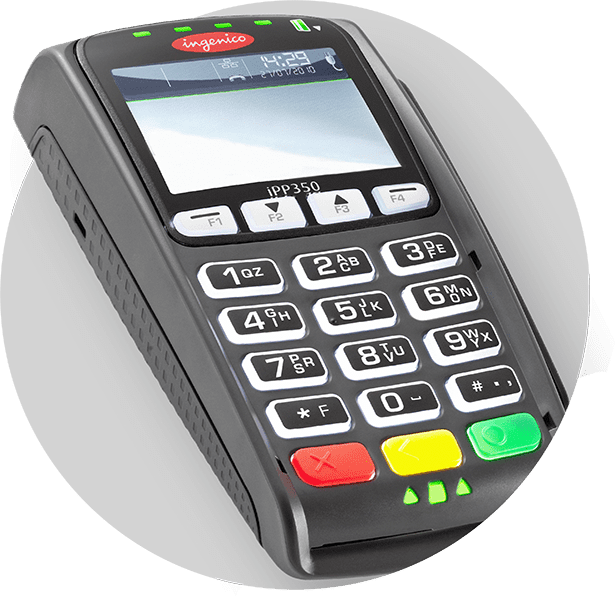 With our integrated Tevalis EPOS and payment platforms, the transaction time is reduced to just 20 seconds, helping your teams to increase speed of service. This ultimately improves customer satisfaction meaning your members will keep coming back to your club, and new visitors will be more likely to join. To further enhance customer service times, we also offer world-class integration to some of the industry's leading mobile ordering platforms, such as Mr Yum.