Trusted by over 2,000 organisations,
from global hospitality groups to independent operators
Finding the perfect hospitality software is essential to keep ahead in today's economic landscape and operate successfully. Our comprehensive point-of-sale solutions are tailor-made to empower your teams, boost efficiency, and delight your customers.
Solutions to solve your biggest challenges
Do you have a fractured technology stack?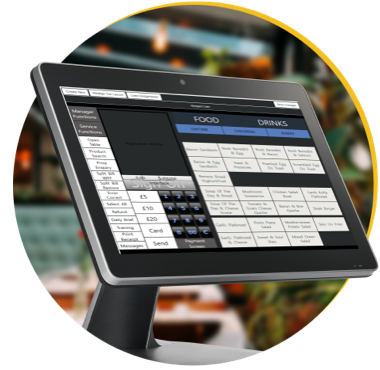 Our point-of-sale software integrates with leading technology providers with seamless communication.
Streamline ordering processes with integrated payments

Maximise efficiency and automate processes

See a 360 view of all areas of your business
Want to open up new revenue channels?
Create a comprehensive technology system that increases customer spending.
Integrate with leading delivery platforms

Introduce self-service kiosks and handheld ordering

3rd party customer ordering integrations
Need to know more about your customers?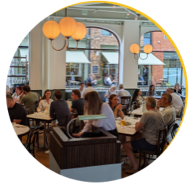 In-depth data and analytics help tailor your customer journey.
Integrate with loyalty and feedback platforms

Analyse sales trends and customer behaviour

Automate promotions to influence customer spending habits
Is your current POS provider not offering enough support?
Our in-house support teams are available 24/7.
Lacking flexibility and scalability in your current system?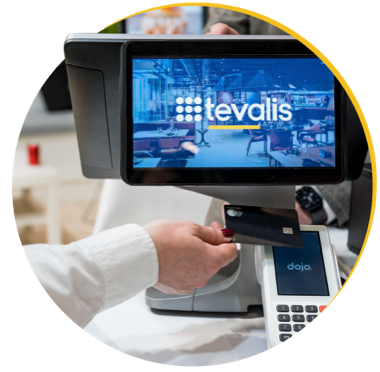 Our EPOS solutions are designed to be flexible and grow alongside you.
Strategic planning for a smooth transition

Regular product updates and releases

Proactively identify areas of growth
Is your current EPOS system unreliable and slow?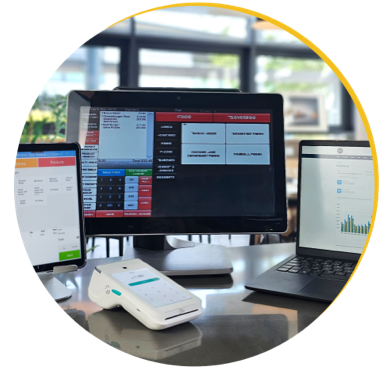 Our software is developed in-house with quality assurance.
Latest hardware built for longevity

Customisable layouts for simplified processes

Tailored workflow to promote speed of service in all environments
Download our free brochure today
To view our free brochure, fill out our quick online form.
Over 2000 sites worldwide trust us for their point-of-sale solutions.
Find out how we can help increase your speed of service, maximise revenue and profit margins, and scale your business with our complete hospitality technology.
Hear From Our Client Community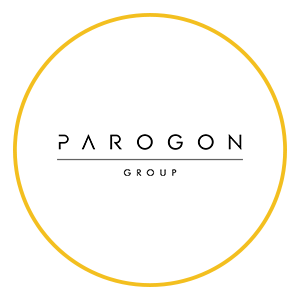 How we helped Parogon Group flourish
Complete stock management across all sites
Automated allergen and nutritional information updates
Faster service speed through TevX handheld ordering
"Tevalis day to day brings us a whole ecosystem that we're getting from the moment our guests walk through the door. Moving to Tevalis to us was a very good decision. We needed to move on as a business and Tevalis helped us move forward."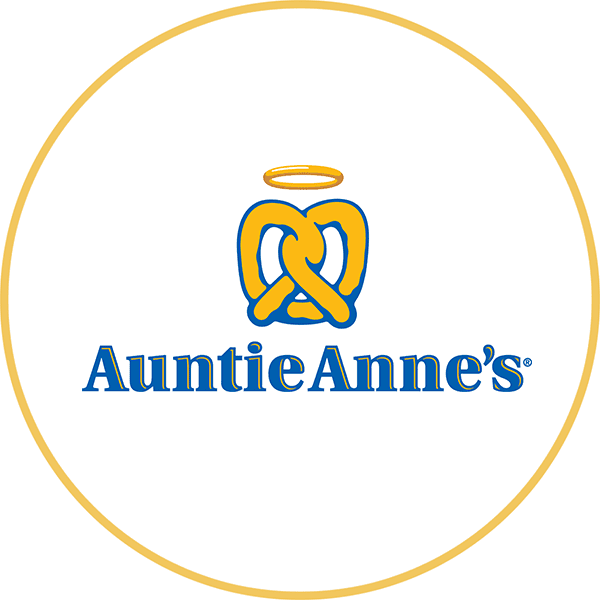 How we helped Auntie Anne's flourish
Simplified inventory tracking and stock management
Intuitive technology across all 40 sites
Swift updating through Centralised Management
"Centralised Management is a great solution from Tevalis that enables us, as a franchisor, to make updates system-wide with the click of a button. For example, if we have a new product, we can create that button once and push that button which sends it to each of our 40 sites."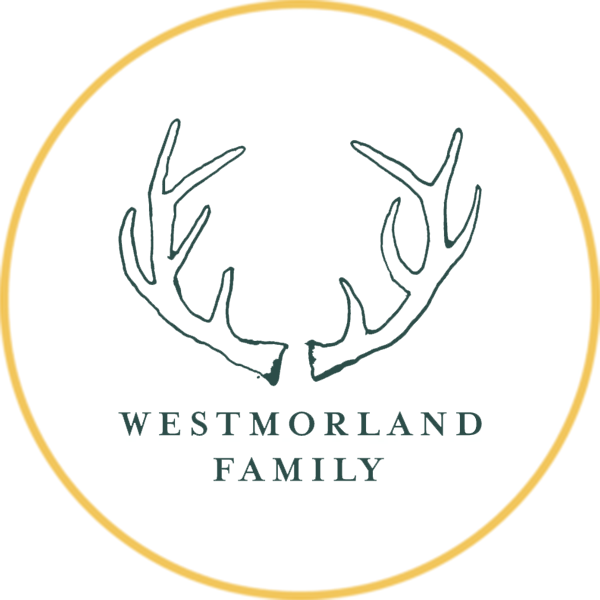 How we helped Westmorland flourish
Fully branded and fast self-service kiosks
Intuitive kitchen management systems
Empowered fast service through smart technology
"Tevalis offered a fast, efficient and capable ecosystem. On top of that, the added benefits of a kitchen management system and kiosks were a real bonus for us, as well as the integrations with partners."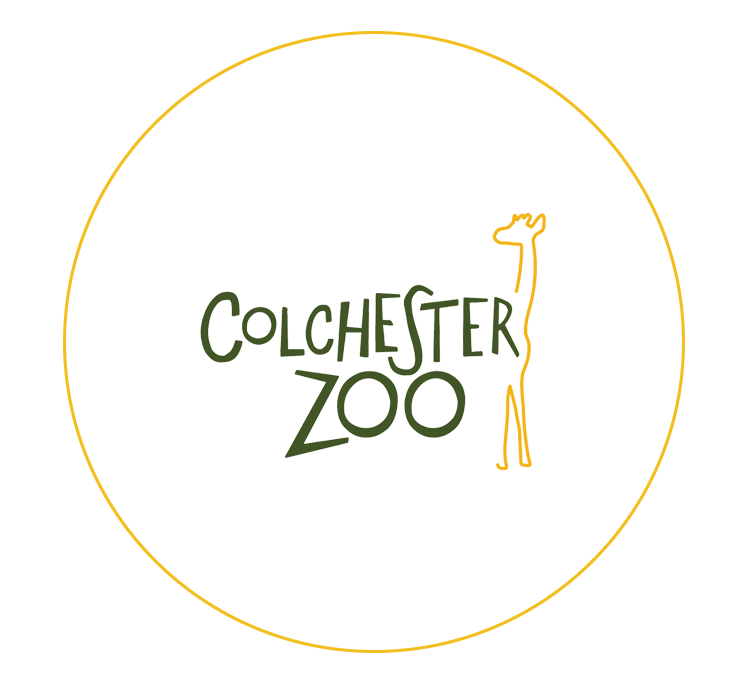 How we helped Colchester Zoo flourish
Improved communication across all F&B areas
Fast customer service
Integrated member benefits
"The system is so user-friendly, our teams adapted to it very well in terms of speed of service. We have small kiosks and larger teams in the main restaurant, we have quick service areas, grab-and-go windows and retail locations. Improved communications with a system that makes it all easy are so important for us, especially during our busy season."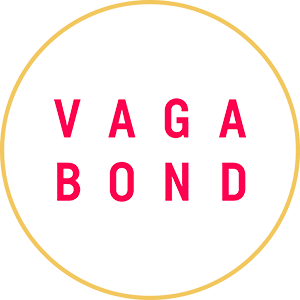 How we helped Vagabond Wines flourish
Integrated EPOS with their unique wine machines
Increased speed of service with handheld ordering
Simplified stock management
"Tevalis gives us a lot of freedom with functionalities, discounts, and easily being able to manage difficult situations: splitting payments, voiding items, error-correcting. The functionalities are simple for our teams, but they are also reportable in a way that we can track. Working with Tevalis gives us peace of mind: it's a stable and reliable system."
FAQs
We work in all sectors across the hospitality industry, including fine dining restaurants, casual dining restaurants, hotels, quick service venues, leisure attractions, stadiums, theatres, social gaming venues, pubs, bars, nightclubs, and food halls. We also cater to small retail areas within a wider F&B environment.
There is no set cost for our technology. By consulting with our EPOS system experts, we will determine your exact requirements and business needs and build the right system from there. This includes different hardware needs, features and functions that require bespoke development, and integrations with third-party providers. Once these discussions are complete, a tailored price will be quoted.
Depending on what your requirements are, we offer a wide range of different hardware that can be best suited to different operations. This can include POS terminals, self-service kiosks, kitchen management screens, and more. We also enable clients to use any hardware that they currently have, including handheld devices or tablets.
We integrate with over 150 leading providers, from payment services and reservation systems to delivery and mobile ordering applications. You can choose as many or as few integrations as your business needs and utilise the benefits of having an integrated solution.
Our implementation process begins once your new system has been quoted for and confirmed. From there your project will be managed by our team of expert project managers who will be in contact with you every step of the way. Generally, this process can take between 6-8 weeks to be completed and ready for Go Live. This includes on-site training and installation (projects with Self-Service Kiosks tend to take longer). We are a flexible business so whatever your timescales talk to us to help.
After the EPOS system has been installed, Go-Live has commenced, and the system is in use, you will be supported by our Early-Life team. This ensures direct contact between you and our Early-Life team who will troubleshoot and guide you through the first 2 weeks of using your new system. Once that period has come to an end, our 24/7 support experts will be on the other end of the line whenever you need them, 364 days a year.
Click on your sector to discover our solutions
Find out how we can help
elevate your business
If you'd like to discuss the opportunity to partner with Tevalis, and create a flexible and scalable EPOS system for you, please complete the form.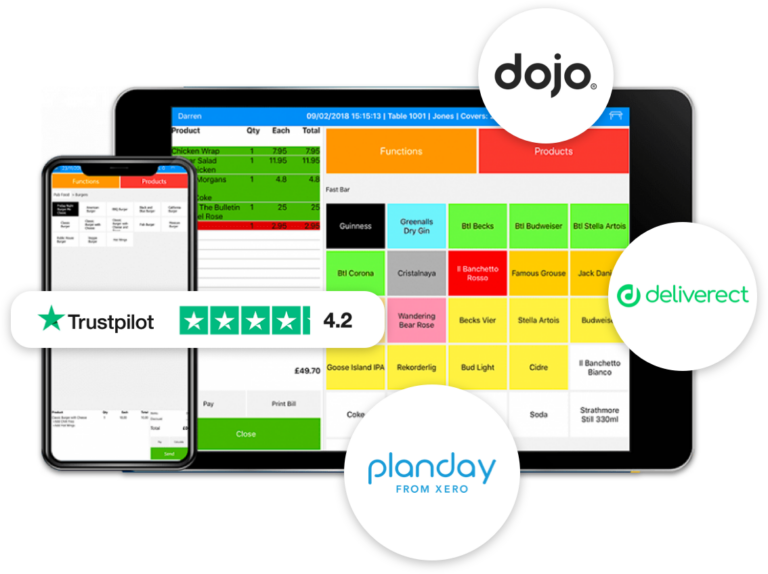 Connect with our EPOS experts
Please fill out the form below and we will contact you shortly.