Tevalis understand that a key focus for Theatres, is the surge of customers between shows. Most importantly, it's critical for teams to ensure that speed of service and revenue is maximised during those peak hours.
To ensure that every business achieves this, Tevalis provide an ecosystem of EPOS, Enterprise and Integrated technology which can be tailored to meet all specific operational requirements.
From a bespoke Point of Sale system with featured interval ordering functionalities, through to integrated payment services and cloud-based management tools such as Business Analytics, the Tevalis Technology Ecosystem contains a variety of platforms to provide the complete solution for theatres.
---
Riverside Studios
Internationally renown arts centre, Riverside Studios on the banks of Hammersmith has joined the Tevalis family.
"It's a huge time saver for us. Having a centralised data collection point is vital to us being able to read our business and also grow our business."
Nik Whybrew
Operations Director
Powerful Point Of Sale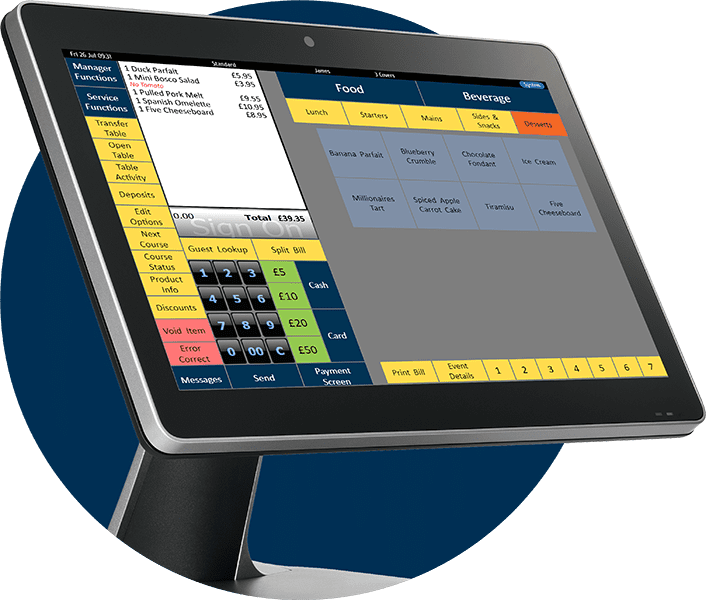 The Tevalis Point of Sale has been built to handle the demanding pressures of fast paced environments such as theatres. With a bespoke system build, teams can utilise a POS which is suited specifically to their business operation. For theatres, this includes interval drink ordering functionalities and pre-ordering features, in place to streamline queues and waiting time during those peak times.
Never miss the opportunity to up-sell with pre-programmed pop ups featuring recommendations such as combo offers.
Utilise additional peripherals for your Tevalis Point of Sale terminals, such as the latest in secondary screen hardware for additional advertising.
Integrate seamlessly with a leading payment provider to increase speed of service and process more sales in a shorter period of time.
Learn More
Business Analytics
Understand how your business is performing in detail with the Business Analytics module, featuring over 200 key reports with filters for granular level analysis, an intuitive reporting dashboard, automated reporting and a selection of importing and exporting functionalities. Accessed through the cloud, Business Analytics has become a key module for operators who want to elevate and transform their business with actionable business insights.
Did you know: Every Tevalis client with Business Analytics deployed, also has full access to the free TevBA application. This means key business analytics can be accessed on the move, straight from a smartphone device.
Learn More
Stock Management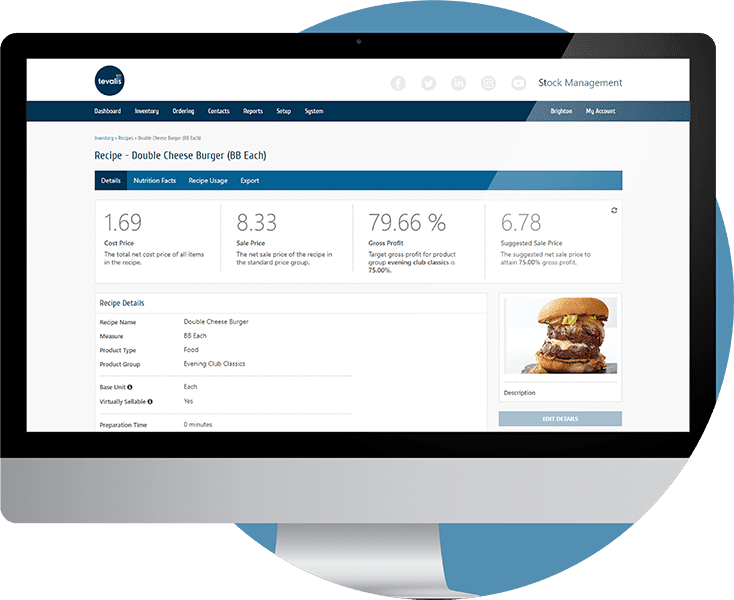 The consequences of poor inventory management can impact any theatre business negatively, resulting in overstocking, un-tracked wastage, inability to monitor trends and reduced profit margins. Tevalis' cloud-based management module, Stock Management, helps teams streamline these processes accurately and effectively by providing the tools to order, manage and analyse all aspects of their stock.
Self Service Kiosk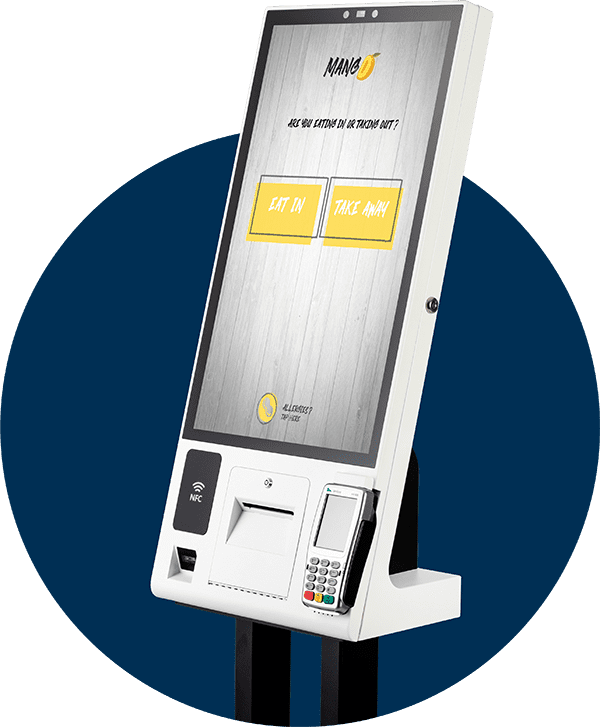 The bespoke Tevalis Self Service Kiosk platform provides the flexibility to adapt to any FnB environment. Paired with collection screens, having a self-service option available in your theatre reduces long queues before a show, in between and after. As a result, helping to streamline the ordering process for the customers and the front of house teams through increased speed of service and efficiencies.
Integrated Ticket Platform
Tevalis integrate with a variety of leading ticketing software platforms to ensure that operations such as theatres, are able to manage their ticketing process seamlessly before, during and after a show takes place.
Learn More