How To Make Sure Those Christmas Shifts Are A Success…12th December 2017, by Samantha WellerThe Christmas season has quickly made an appearance and for those working in the hospitality industry, it's a key time to boost profits. However, we know that it's also one of the busiest times of the year due to the increased high volume of customers and the even higher volume of orders. So now that it's here, we'd like to give those working in the FnB sector an insight into how those stressful shifts can be made easier.
As Epos technology providers, we have seen first-hand how slow and in-efficient solutions can really affect a business negatively. That's exactly why during the most hectic season of the year, it's crucial that the technology implemented into your business doesn't let you down. Here's a snippet of features and functionalities that your Epos system should be providing you with. Not only at Christmas, but throughout the entire year.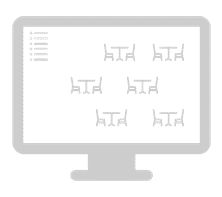 Features and functionality which improve efficiency.
With software development being our primary area of expertise, we know how effective utilising certain functionalities on the Pos can be. Here are a couple of features you can find within the Tevalis software which will provide users with maximised efficiency.
• Clear table management view – On the Pos, this will assist with ease of navigating the restaurant or bar layout. During Christmas, many restaurants split their tables up or set them in a specific way to ensure they're serving as many covers as possible. With our Epos designer, you can also easily change the layout on the screen to comply with your temporary Christmas set up.
• The 'transfer tab' functionality – This has become a standard feature across most Epos platforms now. However, an extremely important one nonetheless, especially when waiting times will be on the rise and customers will be sat in a bar area until a table becomes free. With 'transfer tab', you can be assured that your customers drinks are being transferred onto their table in a matter of seconds.
• Automatic promotions feature – For businesses who market and promote more offers during the Christmas season (or any busy holiday), then this functionality is essential. Automatic promotions ensures all customers are getting the applicable offers applied to their order. For example, if three cocktails are added to the order and there's an offer on that applies to them such as 'three cocktails for £15', then that pricing structure for the offer will automatically be applied every time those three cocktails are added. This completely reduces errors such as forgetting to select certain promotion buttons.
• Managing deposits – It goes without saying that at Christmas, there are always increased bookings and large party tables, therefore an increased amount of deposits to be taken. To make sure that you can manage these easily from the Pos, you are able to open up (or add) a deposit in the system to specific tables. From there, you will be able to work up from that deposit amount when putting through orders. When it comes to paying, no deposit or discounts need to be added.An integrated booking system.
As an operator, you want to make sure that the system which your business uses, has the ability to simplify the booking process and even enhance it. If your current Epos technology doesn't have the capacity to integrate with a reservation system, then it may be adding extra admin time to your shift.
At Tevalis, we integrate with other experts in their specific fields to ensure our clients always receive best of breed solutions. That's why we integrate with Resdiary from a reservation perspective, which allows users to manage all of their booking activities from the point of sale rather than trying to juggle two separate systems. All updates and changes made to a booking from the customer, will then be automatically updated on the booking section on the Pos as well.
Therefore, all information that you'd expect to receive from your booking system provider, you will be able to view on the point of sale as well, from name of booking, time of booking, contact details and any additional notes that the customer has made (i.e – birthday).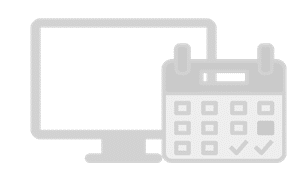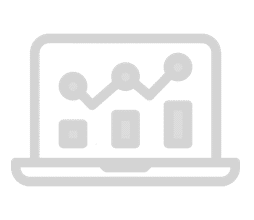 Business Reporting for in-depth analysis.
Not only an important tool during the Christmas season, but all year round – Business Reporting. Our Business Reporting module, which sits on our cloud based enterprise portal, enables users to view up to the minute data on how the business is performing across multiple areas. This includes all details from best-selling products to average spend, all of which can be filtered down for even further analysis.
So, how can you utilise this tool to its full potential during the Christmas season? You can filter down the information as you need, so you can then view very specific data to analyse. For example, this could show which new products or offers have been working and which haven't, showing the profitability of this year's Christmas menu. In result, this gives you the exact information you need to make those core decisions to benefit the business further.Stock Management for closer control of recipes.
Another core tool which provides maximum benefits all year around is our Stock Management module. To make certain that you're delivering the same plate to every guest, you can set up ingredients aligned to the specific suppliers to then ensure you order exactly what is needed for your dishes. With those ingredients, you're able to then build on the recipes within the tool so every chef across all sites know exactly what is required in each dish, keeping that consistency throughout.
With this information to hand, management and head office will be able to clearly view who is following the exact recipes through the stock takes. See a variance? Then you know which sites are putting out inconsistent dishes with either too little or too much ingredient.
Furthermore, as the module is synced to the point of sale software, par levels can also be set up to ensure servers are alerted when adding a certain product to an order. This could vary from showing how many are left through to taking the ability away to sell a product when it hits a low stock level. This reduces any miscommunication between the kitchen teams and the front of house teams. For even further efficiency, when a product then hits a specific par level number, you can set your stock to automatically re-order the necessary ingredients so you can always be prepared with the items you need.
What other solutions can enhance efficiency in your venue?
Handheld Ordering  |  Kitchen Management Solution  |  Self Service Kiosk  |  Tevalis Enterprise
Overall, we're confident that with the above functionalities and solutions in place, operators across the hospitality, leisure and even gaming industries, will experience easy and efficient shifts during any busy holiday.
Want to know more about our solutions? Call our team on 0330 002 1555 or email us at sales@tevalis.com