How can you maximise revenue whilst keeping your customers at the heart of what you do across your multi-site business?
The Lewis Partnership and Tevalis work together to achieve just that.
Utilising modern and intelligent hospitality technology to streamline processes and ensure simplified operations for their teams, ultimately results in better service and a more convenient journey for their customers.
Multi-site Innovation
With 3 venues, the Moat House, the Dog and Doublet Inn, and the Red Lion, The Lewis Partnership have provided quintessential British dining and a welcoming atmosphere since the original family farm was converted to a pub in 1988. Since then, the group has grown and achieved numerous awards, including two AA Rosettes and Michelin Guide recommendations.
Based in rural locations, attracting and retaining customers was a challenge. The group wanted to utilise technology solutions to reward its guests while maximising revenue, ultimately helping maintain its growth and creating a satisfied customer base. The Lewis Partnership partnered with Tevalis in 2021, implementing a tailored and feature-rich ecosystem across their three sites. We spoke to Emily Lewis, Operations Director at The Lewis Partnership, to find out how Tevalis continues to support their sites with hospitality technology…
---
What are the main requirements and functionalities needed for your EPOS system across your group?
We needed modern software that integrated efficiently with our existing systems and allowed us to explore the use of new systems and technology. It was also important for us to have an easy-to-use interface for team members both on the floor and in the back-of-house system.
Why did you choose Tevalis as your EPOS, Enterprise, and Integrations provider?
We'd heard about Tevalis from another operator within the hospitality industry, and they have a similar business model to ours with multiple sites, so their recommendation was welcome. We ultimately chose Tevalis because we found the technology easy for our team members to use, their solutions integrated with all the technology partners we required, and the reporting systems available were sophisticated.
We also recognised the technology-focused ethos within Tevalis: where other companies were static, Tevalis sought to constantly move forward in both product developments and client needs.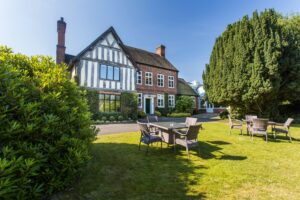 What are some of the key benefits experienced by you and your team regarding the Tevalis on-premise solutions?
The hardware takes up little space in already busy areas and is much more streamlined than the previous hardware we've used. The functionalities are powerful: being able to recall individual table checks has particularly helped us. We can easily access these on the POS or back-of-house, so if things go wrong, we can investigate quickly.
The handheld devices speed up our customer service by cutting out the time going backwards and forwards between tables and the tills. The table plan functionality has also proved very helpful, especially when training new team members as it's a true visual representation of the floor.
What are some of the key benefits experienced by you and your team regarding the Tevalis Enterprise modules?
Our accounts team used to sit for 5 to 6 hours with the previous system each week manually cross-posting and getting the tills to balance. With Tevalis, this time is significantly reduced as we can pull the data needed straight from the EPOS.
Similarly, the modules make it easy to bulk-update prices, which is a huge time saver for a multisite operation like ourselves.
The in-depth reports are another key benefit: we can utilise the data from these to guide menu development, ordering and marketing activities across the sites, which improves our product offering and enhances our customer satisfaction.
What are some of the key benefits experienced by you and your team regarding the Tevalis integrations?
The integration with Paymentsense allows seamless pay-at-table and pay-at-counter transactions, both saving time and reducing payment discrepancies. Our integration with ResDiary allows us to pick up booking information straight from the tills as well as capture data such as guest spends and table turn time. From this, we can determine the most valuable guests and make better business decisions.
Finally, our integration with Como, our loyalty app provider, helps us incentivise our guests to return to our venues by offering discounts and loyalty schemes via the app that can be redeemed on Tevalis.
How are Tevalis and partners helping The Lewis Partnership? 
Tevalis and its partners help us save a lot of time by automating tasks that previously were undertaken by individuals within the team. This then allows these team members to focus on other key areas instead.
Additionally, Tevalis and its partners have provided us with a wealth of data that we can use to monitor our processes and identify areas where improvements are required. This ultimately achieves an improved journey for our customers, increasing the likelihood of repeat visits to our pubs.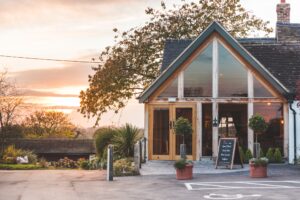 What does the future hold for The Lewis Partnership and Tevalis? 
I'm looking forward to working with Tevalis in the future and exploring new technology we can make use of within the business to further enhance our guest experience and provide business efficiencies.
What's your strategy for 2023 in hospitality?
Our strategy for 2023 is to continue providing the excellent service and quality we pride ourselves on whilst also pushing to increase our average spends and return custom.
---