Independent casual dining restaurant, Maray, began its journey back in 2013 after three friends felt inspired by the Middle-Eastern eateries experienced on a trip to Paris.
With continued success, including restaurant of the year at the Merseyside Business Awards 2018, the much-loved Liverpool brand will be opening their third site this Summer. However, the team don't plan to stop there.
We're talking with co-founder, James Bates, on their experience so far, what it takes to run a growing business and what the future holds for Maray…
Tell us about the Maray brand and what visitors can expect to experience during their visit…
In essence, the Maray brand is built around an authentic desire to create somewhere in which people have fun and feel valued from the moment they arrive, to when they walk out of the door.
We believe people connect with our brand because they can see the care that goes into what we do, and most importantly the experience we portray on social media is exactly what is delivered in real life. This unwavering commitment to quality and an authentic connection is the reason our popularity continues to grow year on year.
How did the journey start?
The idea for Maray was conceived with my two business partners and friends – Dom Jones and Thomas White, in 2013 during a trip to Paris.
The Le Marais district and more specifically Rue Des Rosiers, is home to many great Middle-Eastern eateries. So by day we ate falafel, shawarma and tabbouleh, and by night we drank cocktails. We got home and decided to try and create a restaurant where great cocktails were served alongside interesting, but accessible food in a casual environment.
How did you first find the experience as new business owners?
When we opened Maray in June 2014, the three of us had no managerial experience in hospitality, which could have worked against us, but it actually worked for us in that we weren't tied to any particular idea of how a restaurant should be.
Primarily, we wanted to create a restaurant that we would want to go to, so it was a passion project – we made many mistakes in those early days and that allowed us to hone our craft.
With the oversupply in the casual dining sector of the restaurant market now, I'm not sure that if we had opened in 2019 we would have had the time to get things right like we did. We feel grateful every day that our two restaurants are busy, and people seem to really like what we do.
Five years later and the business is doing extremely well. What has been the most memorable moment so far?
There have been so many – Jay Rayner gave us a positive review in the Observer newspaper in 2016, which gave Maray national recognition and allowed us to reach a new demographic. We won restaurant of the year at the Merseyside Business Awards 2018 which was a huge honour. We've been listed in the Good Food Guide in 2018 and 2019.
But, putting the shutters down after the first nights service and having a beer with all of the staff, still trumps any of it. I still remember vividly the feeling, it was somewhere between disbelief that we had somehow pulled off a service and paying guests had left happy, and sheer euphoria that nothing went wrong!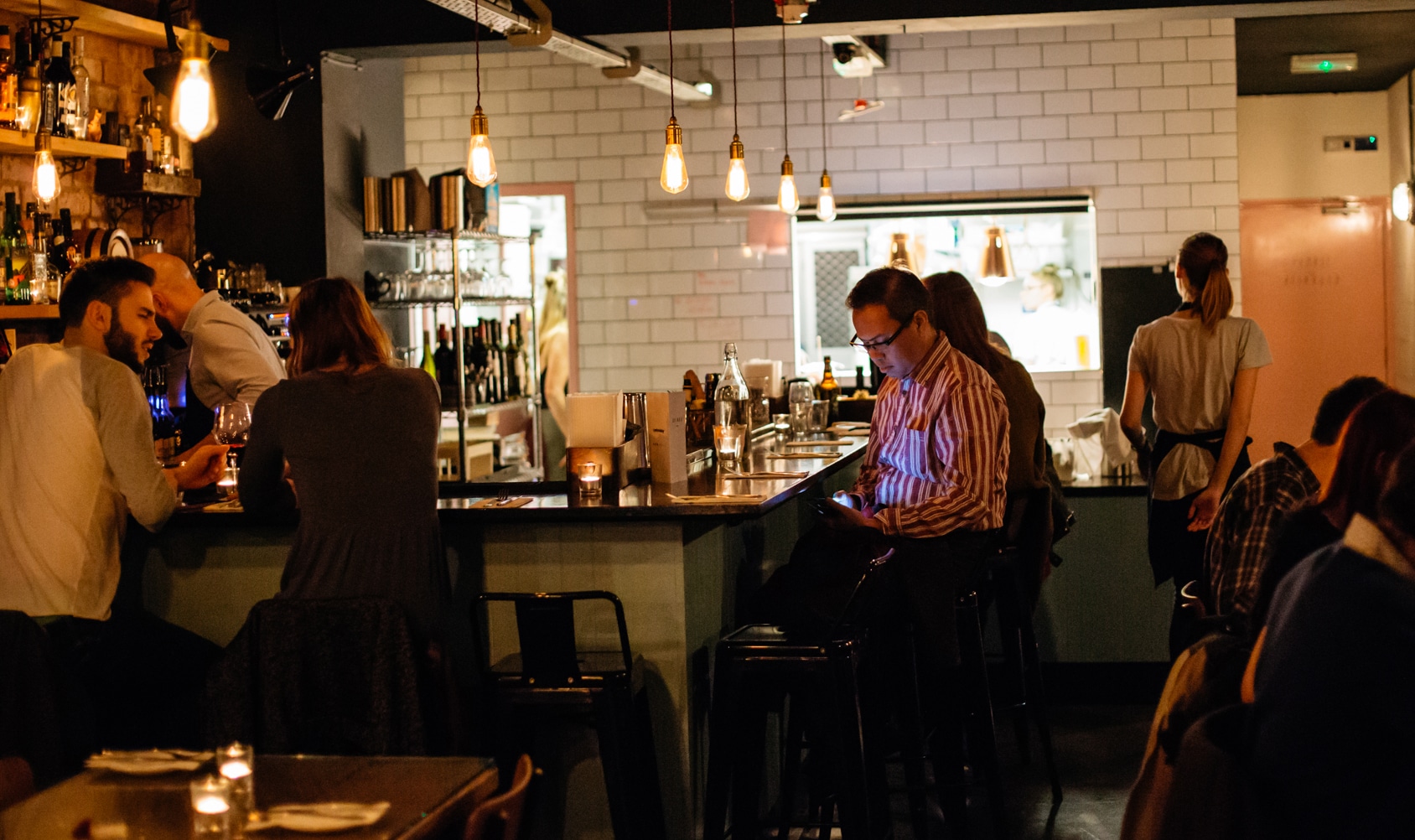 Now, with further expansion on the horizon, it's critical to ensure management runs smoothly and efficiently.
What solutions do you have in place to ensure that's the case?
Tech is massively important to us at Maray. The moment that we started our partnership with Tevalis in 2016, was a real game changer. From the business analytics that gives me the ability to know how our sites are performing on an hourly, daily, weekly, or monthly basis, to the stock system that gives general managers the ability to answer any questions about variance.
The Tevalis Ecosystem is going to become even more crucial as we grow. In a nutshell, it allows us to give the general managers autonomy to run their sites, with controls and systems which give us as a management team, peace of mind that they are doing so properly.
With technology in mind, what do you think the future holds for tech across FnB businesses?
We've seen pay-at-table solutions not quite take off yet, but there is no doubt that a major friction point of a restaurant service is paying the bill. I think somebody will come up with a great solution really soon.
Self-service ordering looks like it will take off in a big way, albeit probably at the fast-casual end of the market first, rather than casual dining. Causal and fine dining restaurants need to be careful not to dehumanise the experience of eating out – at the end of the day, their guests are paying a lot of money and expect a level of service that a piece of software simply can't provide. Tech needs to supplement hospitality and not replace it.
What key piece of advice would you give to teams looking to begin their journey with a new business venture?
The only piece of useful advice I can give is for them to ask themselves if they are 150% committed to their idea and willing to put it before everything else in their lives. If not, forget it and work for somebody else. I missed 3 weddings during our first summer and whilst I don't regret missing them, they are experiences that you can't get back.
I have a much better work/life balance now, but there are still weeks when I work 7 days and have to prioritise the business over social events.
Also, you need to know your numbers inside out. Without solid foundations and financial planning, it's not really a business that you're running.
What's next in the pipeline for Maray?
We've recently built a bar in the basement of our Bold Street restaurant which has gone down really well and have just signed on a third Liverpool site to open at the Royal Albert Dock this summer.
We've been looking for a site in Manchester for over a year now and we're getting closer on that – all going well we'll open a restaurant in Manchester in Spring 2020…