Tevalis Talking Tech: Handheld Ordering & Self Service Kiosks9th April 2018 | Restaurant Magazine FeatureThis month in our Talking Tech series, we're focusing on Handheld Ordering and Self Service Kiosks.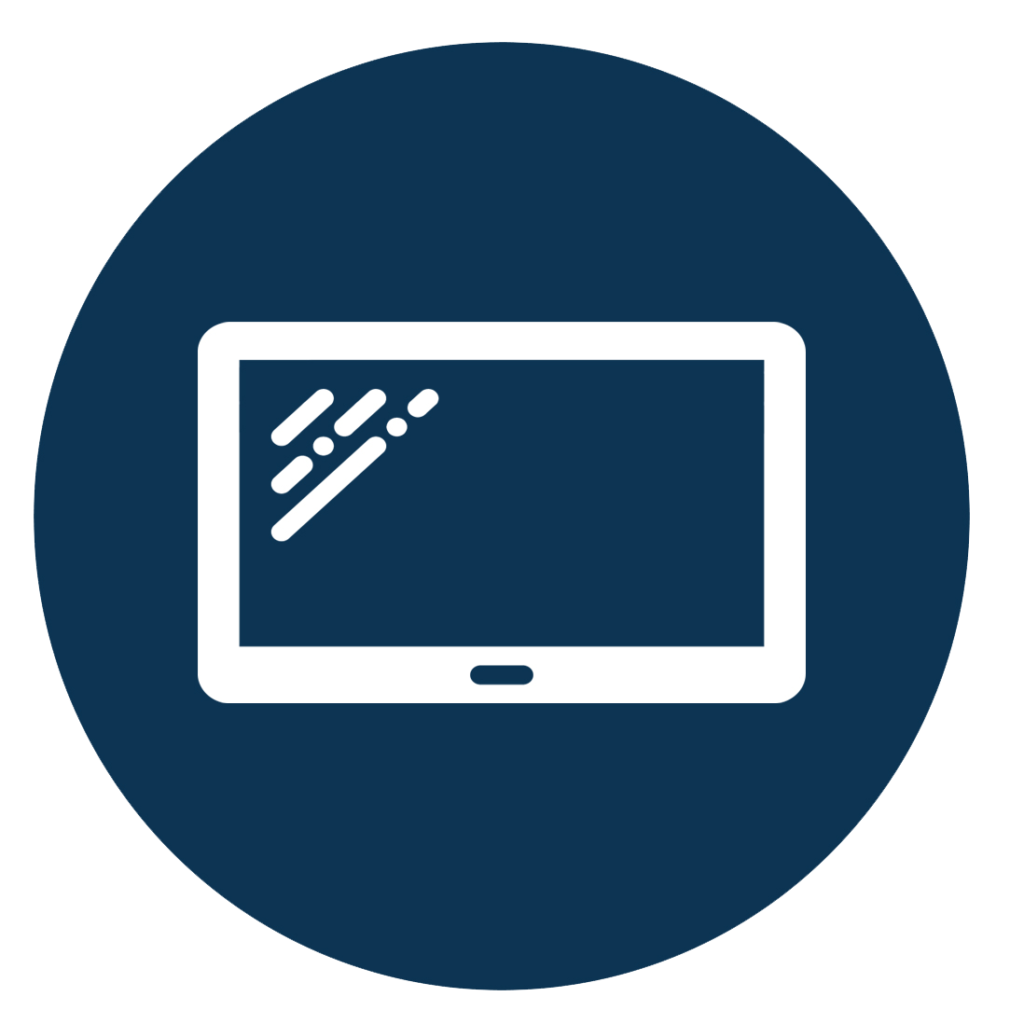 Handheld OrderingOver the past decade, restaurants have been gradually moving away from traditional pen and paper ordering towards handheld technology solutions. And for those that do invest in such technology, like the Tevalis handheld solution, the benefits are multiple.
Our handheld ordering solution was first developed in 2006 in response to growing client demand for an ordering solution that gave improved efficiency and speed of service. Features and functionalities on the Tevalis handheld initially matched the front-of-house PoS software for easy navigation, but this year the entire platform has been redeveloped, and operators can now use any mobile device they wish.
Tevalis sales director James Humble explains:
"Very recently this year we have redeveloped the entire platform and gone live with our handheld software operating 'cross-platform', available through download app stores for IOS, Android and Windows platforms.
"This puts the choice of hardware entirely in the operator's hands and opens up the handheld market to many different environments."
A major reason for the redevelopment was to ensure the handheld mobile software could operate without a data/Wi-Fi connection, meaning mobile ordering could be used in areas were Wi-Fi signals are weak or non-existent.
At Tevalis, we recently developed new connection technology – called "restful service" – which enables orders to be processed offline in the handheld device with no database connection required to the master terminal. Instead, orders are stored locally on the device and once the device reaches the PoS Wi-Fi network it automatically sends delayed orders across the network for preparation and processing.
Humble explains: "This technology is designed for maximum service efficiency and will reignite the mobile ordering demand in hospitality where too many handhelds lie in offices and cupboards not in use due to connectivity issues.
"This newly developed cross-platform application has a completely fresh approach in relation to both visual design and software capabilities. It has intentionally been designed to be light and extremely fast, now handling any connection loss created by Wi-Fi areas, and using very-low-data traffic for increased reliability."
Certainly, the visual element of Tevalis's latest handheld has been completely transformed, with easy-to-use layouts that minimise the need for any long-data entry journeys by the server. This dramatically reduces the time taken to complete a customer order.
"The benefits of our most recent handheld mean any customer within the venue can be attended to quickly, minimising waiting times and even queues at bars," says Humble.
"As the pen-and-paper method of taking orders reduces in usage, and handhelds like ours rise in popularity across all sectors, operators can expect to find a reduction in errors. What's more, the software on the Tevalis handheld has the capability to remind servers of up-sell opportunities, thus businesses can expect to see improvements in profitability."
To sum up, less manual data entry time on the tills = increased free time and productivity from the team.
Self Service KiosksFor quick-service restaurants (QSRs) the new growth area in recent years has been self-service kiosks, so naturally this has been a key focus of development for the team at Tevalis.
The first self-service system was deployed into Love's Fresh Pasta in London in 2014.
"This was initially a big step in relation to client consultation as it enabled our teams to consult with the team at Love's Fresh Pasta and really evaluate the requirements of self-service in the industry, from a detailed functionality and features perspective. Now, we pride ourselves on delivering a unique and very bespoke self-service kiosk system to each operation that requires it," says Humble.
We offer a range of 7in to 10in tablets which can sit on stands, 15in screens on tables or mounted into walls, or even standalone kiosks for a central focus around the self-service solution, regularly seen in QSR venues.
The restaurant's brand is kept at the forefront through external presentation, as well as being incorporated into the kiosk flow. To ensure the final product meets expectations, the Tevalis development and project teams manage the process every step of the way, with great care taken to understand the specific needs of the self-service system from the operator's perspective. The bespoke and unique customer journeys are planned out via a flow chart created by our development team.
"Full consultation throughout this stage occurs, to ensure the final product is sleek, effective and intuitive while also having the right journeys in place, which can improve up-sell opportunities and essentially increase revenue," explains Humble.
Hardware configuration takes place prior to going live with the self-service kiosk, with the assistance of our support analysts and experienced engineers. And with that, clients can enjoy bespoke development on an ongoing basis, including regular software reviews.
"The software puts full ordering into the customers' hands, with selected features and functionalities, which increase up-sell opportunities throughout the customer's ordering journey, without feeling any 'pressure' from servers asking," concludes Humble.
The Tevalis self-service solution has now been implemented into many QSRs with huge success, including chicken fast food brand Sticky Sisters, and restaurants and meeting rooms within 29 Village Hotels across the UK.We're talking Handhelds and Self Service.Sales Director, James Humble.How has handheld ordering advanced in the last year or so?
Handheld ordering is by no means a new solution on the market, however in the past year it has been given much more attention, to bring it in line with other recent developments. It has now become advanced to the point where it's not only a recommended solution, but a mandatory one for many venues. The software operators can expect to find today has been designed to be 'light and fast', where connection problems will never be an issue due to the recently developed 'restful service' mode. This means no network connection is required to take an order. As a result, users can expect increased reliability and efficiency and elimination of incorrect orders. In other words a seamless integrated technology solution that can be used anywhere around the venue – no wonder it continues to replace the traditional pen and paper method.
Do you believe handheld ordering has become a standardised solution today, and will all venue types benefit from it?
Most operators have at least considered handheld ordering at some point due to the benefits it provides, such as increased efficiency and an increase in customer satisfaction levels, but it has never been fully adopted due to high costs for handheld devices that always required high connectivity. But now with new advancements in this area, we're seeing all sectors implementing this solution, from casual-dining venues through to pubs, nightclubs and bars. Handheld ordering certainly offers a large array of benefits to all sectors within hospitality, for example, those working within fine dining have a different service style and may not primarily require faster service, but they can benefit from increased staff productivity due to less manual data entry via a static till point, alongside increased accuracy of orders due to minimising miscommunication errors.
Why do you think we are starting to see a rise in self-service solutions in the hospitality industry?
We're all currently living at the peak of the digital era and due to that, users are experiencing a 'need for speed' which they find across other technology devices. Combine that with space saving and possible labour cost cuts where margins on F&B are tight, and you can see why self-service and technology go hand in hand when it comes to certain types of venue. With self-service kiosks, customers get the speed of service they desire, alongside having full control of their own order. This is particularly suited to QSRs and operators are now starting to reap the benefits, including improved satisfaction levels, increased efficiency, maximised profits due to up-selling via the software, and even a reduction in labour costs helping the bottom line. It's a solution we're positive will continue to advance and become even more prominent in the industry in no time.