Visit Tevalis LIVE13th September 2017, by Samantha Weller
Restaurant Technology Live
When? 26th – 27th September
Where? ExCeL, London
Stand 2130
The Restaurant Show
When? 2nd – 4th October
Where? Olympia, London
Stand GH10
This month, Tevalis will be live at two of Europe's largest hospitality shows, where you can gain access to some of the most exciting technology on the market today.

At both shows, we'll not only be showcasing our technology ecosystem which provides innovative consolidated business technology solutions, but to also give detailed demonstrations, to inform operators and to network with other businesses.

The closest event coming up is Restaurant Technology Live, which provides visitors with the latest emerging technology that is changing the hospitality industry. Alongside this, we'll be at one of the most prestigious and oldest (now in its 29th year!) hospitality shows to date – The Restaurant Show.
So, why are Tevalis key exhibitors to visit?

At both events, we'll have our full system set up and ready for you to freely browse through at your leisure. To ensure we can show you what our software is capable of and how it can really benefit your business, our experienced consultants will always be on hand to provide in-depth demonstrations and discuss your business requirements in more detail.

However, what makes Tevalis a must-see exhibitor this time around is our newest solutions on the market, which we'll be demonstrating for the first time at a public event. This includes our kiosk ordering technology which has become a very popular option for quick service venues as it maximises on efficiency and customer satisfaction. From a business perspective, this solution can help reduce over heads including labour costs whilst also providing upsell opportunities and in result, improving profit margins.

We work extremely closely with our clients to build their ideal solution, so if you believe this is one of them that your venue could potentially be using and reaping the benefits from, then it's available at both shows to come and view for yourselves.

Alongside this, we're pleased to announce that we'll be launching our new Epos handheld software technology, which is now going live as a cross platform offering. This means it can now be used on IOS and android, making it very accessible due to clients having the option to use their own hardware on site. This reduces capital investments on hardware whilst providing slick ordering technology.

So, why not take a look at the Tevalis technology that's being used by leading operators in the hospitality industry such as Jamie's Italian and Village Hotels?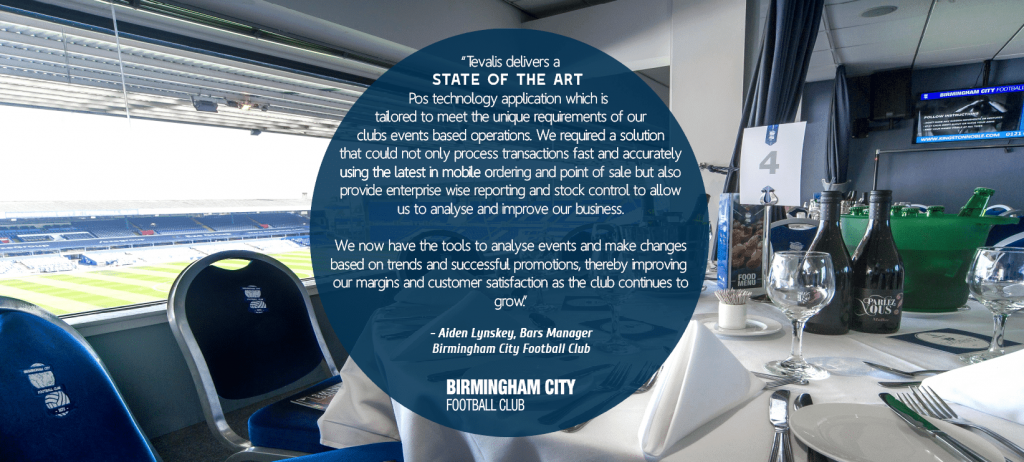 Both shows will be filled with cutting edge suppliers in technology and with thousands of visitors looking forward to seeing what they can offer, we're confident that it will be a huge success for everyone.
We look forward to seeing you there!
VIP lounge sponsors and keynote speakers at Restaurant Technology Live.