The most forward-looking organisations are connecting their hospitality tech like never before: to optimise food and beverage operations, reduce costs, improve the customer experience, and create new revenue streams. Leveraging the power of integrations and partnerships means you can deliver more for your business.
The world is increasingly complex and connected. Customer needs continue to evolve and change shape, and delivering service excellence is critical. For that – and to ensure F&B operations are managed as smoothly, efficiently and profitably as possible – business owners and operators need integrations for true flexibility (and as many options as possible) to deliver an outstanding customer journey plus optimised order management processes.
And that flexibility means across EPOS, stock management, kitchen management, payment services, accounting, CRM, property management, workforce management, reservations, mobile ordering, ticketing, delivery, loyalty, gift cards…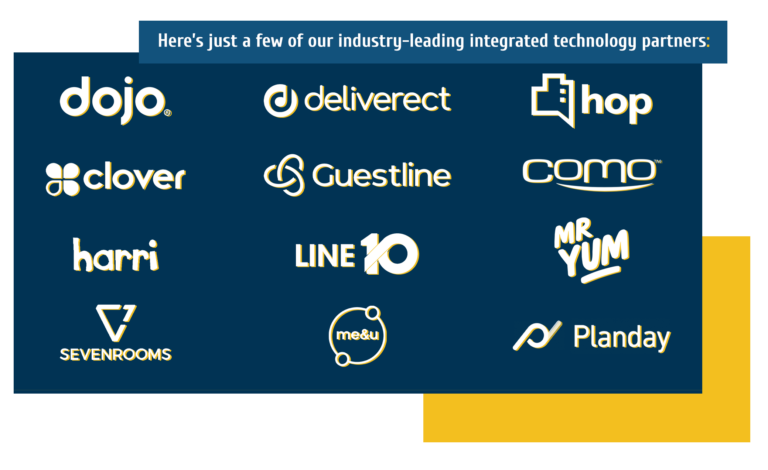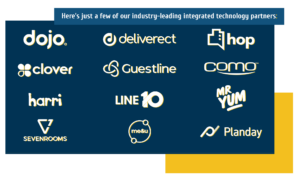 Integrated Technology
Integration is the key: tapping into an ecosystem of solutions to benefit from the best of the best. It's a way to reduce and remove whatever pain points you face. To better control costs, optimise resources including people, reduce wastage, make the most of seasonal opportunities, and generally excel. Every hospitality setting is different, of course. Even sites in the same estate or chain may have a local, niche, seasonal, and maybe unique requirements. The technology approach you take therefore needs to address certain criteria:
– It has to be open, flexible and adaptable to give you as much choice as possible.
– You need the ability to use multiple products and platforms in tandem to achieve your business and hospitality objectives.
– The technology and your approach have to be agile and scalable to meet current and future requirements, with the ability to add and integrate new tools and technologies as business and consumer demands change.
Connected EPOS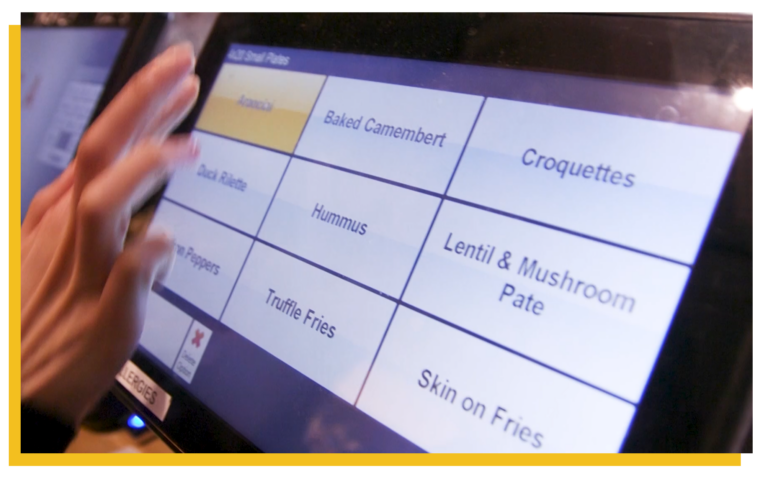 Experience has shown that, for 90% of hospitality organisations, EPOS is their starting position and central hub for activity. It's the central point of data entry and processing, recording every transaction, and extending to the overall site's performance, front-of-house team and kitchen personnel, specific product lines, and whatever level of granularity is required.
This is why the point of sale is often the starting point for redesigning and optimising the customer journey and order management processes. Even if you're a hotel or resort (the other 10%) and your focus is more on a hotel Property Management System (PMS) and reservations, that's only part of the picture. In terms of optimising the guest journey and achieving all those other business goals you may have, your EPOS is the flip side of the coin, extending to all of those other peripheral products and systems you will almost certainly need to run your business effectively.
Flexibility is key: an integrated technology ecosystem designed to support any unique operational, regional and geographical requirements. And partnerships are the key to that flexibility. Working closely with hospitality clients and industry-leading technology partners has always been at the heart of Tevalis. It's enabled us to develop an ecosystem with the flexibility, agility and scalability required to meet the demands of hospitality. It involves working with other hospitality IT providers and domain experts in specialist fields to deliver comprehensive technology stacks.
Client Integrations
Here are three examples of how integration can deliver measurable benefits in real-life settings.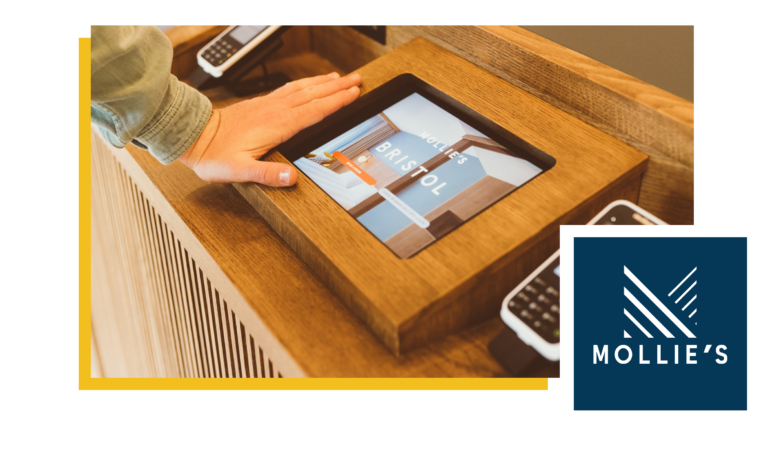 A growing family of motel diners, Mollie's Motel & Diner won The Best Use of Technology Award at the Cateys 2022. Working with partners, Mollie's created a pioneering, operationally seamless, integrated, guest-focused, and data-driven ecosystem. Tevalis provided the operationally focused EPOS integrated with a bespoke kitchen management system, as well as Drive Thru customer collection screens, Grab & Go online ordering, mobile handheld devices for orders and payments, and end-to-end stock management and reporting. We also integrated with SevenRooms for restaurant reservations, Preoday for pay at table, and Deliverect for online orders.
Award-winning Vagabond Wines is similarly known for innovation. Its concept, enabled through technology, is for customers to choose their own experience in its wine bars. Operating like no one else, it's a complex business, hence the need for strong integrations and partnerships. "Before Tevalis, everything was manual," said Vagabond's Systems & Projects Manager. Now, "several systems work with Tevalis—it pulls everything together and makes our numbers reliable. It's what unifies all our systems, all our numbers and transactions."
Dirty Bones is a New York City-inspired food and cocktail concept. Previously, it had several linked platforms that 'didn't talk well to each other'. It wanted a turnkey solution covering everything from stock to purchase orders, and including a full EPOS environment. We enabled Dirty Bones to pick and choose the integrations with third-party software and platforms it needed, slotting them into its ecosystem. This includes Paymentsense, Xero accounting software, Deliverect, and the Yumpingo customer experience management platform.
So, is a more integrated approach something you could benefit from? Might it enable you to work in the smarter and more efficient ways that you want, to improve the order management process, and enhance the customer journey?