Busy pubs, bars and restaurants, all rely on providing customers with fast, efficient service whilst ensuring the accuracy of orders and a fantastic experience remains at the forefront.
At peak times, this can be a challenge on its own. Add inefficient processes to the mix and it can be an operational disaster which results in unhappy customers and a reduction in sales.
Eliminate any issues surrounding efficiency by reviewing your EPOS technology suite to ensure that it features time saving functionalities fit for the hospitality industry.
Here are six key examples of how your Point of Sale alone should assist your team during service…
1. Floorplan Designer
Having a graphical floorplan interface on the Point of Sale, is one very simple time saver that every modern Point of Sale system should provide operators with. Not only does this enable teams to locate their table in seconds due to easy navigation with a graphic led layout, but it also provides the ability to make amendments when required.
For example, operations may want to maximise covers during busy holidays such as Valentine's Day and doing so would result in splitting tables for covers of two. To make those changes as equally transparent on the POS, the floorplan designer (accessed through the POS or Centralised Management module) enables management or head office to amend the layout accordingly with ease.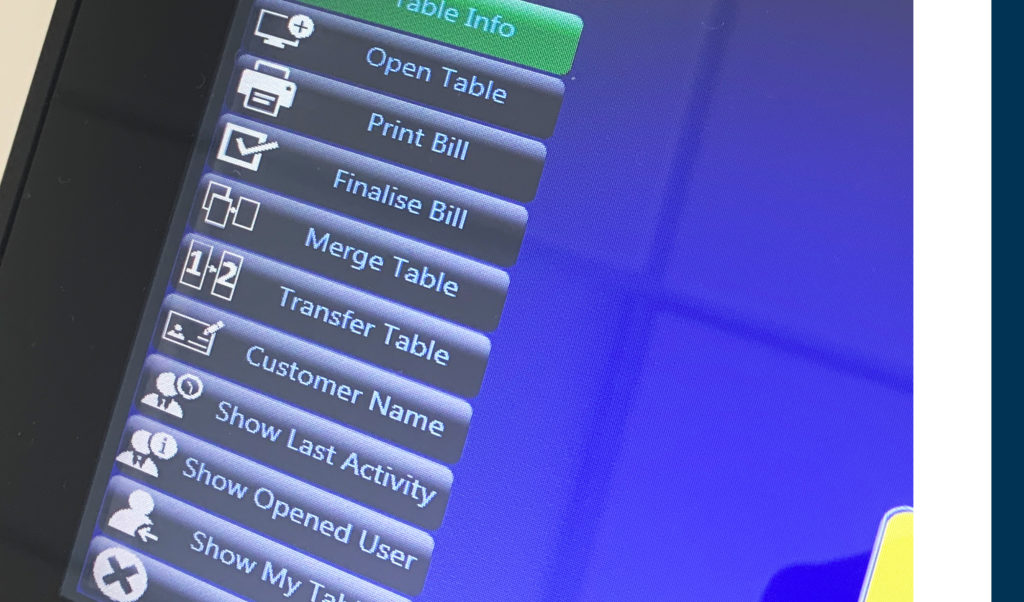 2. Table Management
Pair the Floorplan Designer with the intuitive Table Management features and servers will experience efficiency at its best. Firstly, this provides teams with automated colour statuses against the tables, reflecting what stage they're at based on the colour. For example, mains away, waiting for payment to be taken and cashed off. This enables teams to track where their guests are in their dining experience and on busy shifts, allows them to identify how long it may be until that table is ready to be re-seated.
The table management view also features a quick table tool panel, allowing FOH staff to perform key functions against tables without having to re-open them. This includes printing a bill, transferring a table, merging tables, last activities performed and much more.
3. Handheld Ordering
Not quite a specific POS function, but an important On-Premise platform nonetheless. Writing orders manually can result in miscommunication and errors, such as missing items on the order or servers putting through incorrect products due to unrecognisable writing. Above all else, it requires servers to spend more time manually entering data into a fixed Point of Sale terminal, which is something we'd all like to avoid during those busy operating hours!
Handheld Ordering enables each server to utilise a compact version of the POS, taking and processing orders directly at a table in minutes. This removes any additional time spent on manual order entry at a static till point, also freeing up time to attend to those waiting for a table or long queues at the bar.
4. Split Bill (Go Dutch)
Service is busy and your FOH team are serving multiple party tables. Once they're ready to leave, the customers then request splitting the bill between multiple people. This leaves your server at the Point of Sale for a long duration of time, sometimes with the customers, allocating which items need to go onto which bill. And, the process for doing so isn't always simple either, sometimes having to create new tables to then transfer the items onto.
Instead, explore Split Bill on the Tevalis POS, where users can simply open a table, select the Split Bill function and drag and drop items into a number of tickets which are all viewed in one easy to navigate area.
Alongside this, users are also able to split the cost of specific items with the Go Dutch feature. This may include things on a menu such as sharing platters or bottles of wine. Efficient and easy for everyone involved.
5. Auto Promotions
During a hectic shift when specific promotional offers may be active, it's easy to forget to select the dedicated promotional offer button on the POS. Instead, putting through the regular, full price item/s by mistake and then resulting in the customer querying it when they receive the bill. We've all been there, but luckily, there is an easy solution for it too.
With automated promotions in place, your Tevalis POS knows that when a server puts through five bottled beers during the set offer period (for example, every Friday between the hours of 6pm – 8pm), to automatically reinstate the discounted pre-set bundle offer. And, this can be applied to any products or promotional offers too, such as happy hour cocktails.
So, just put your orders through as normal and let the Point of Sale system do the work.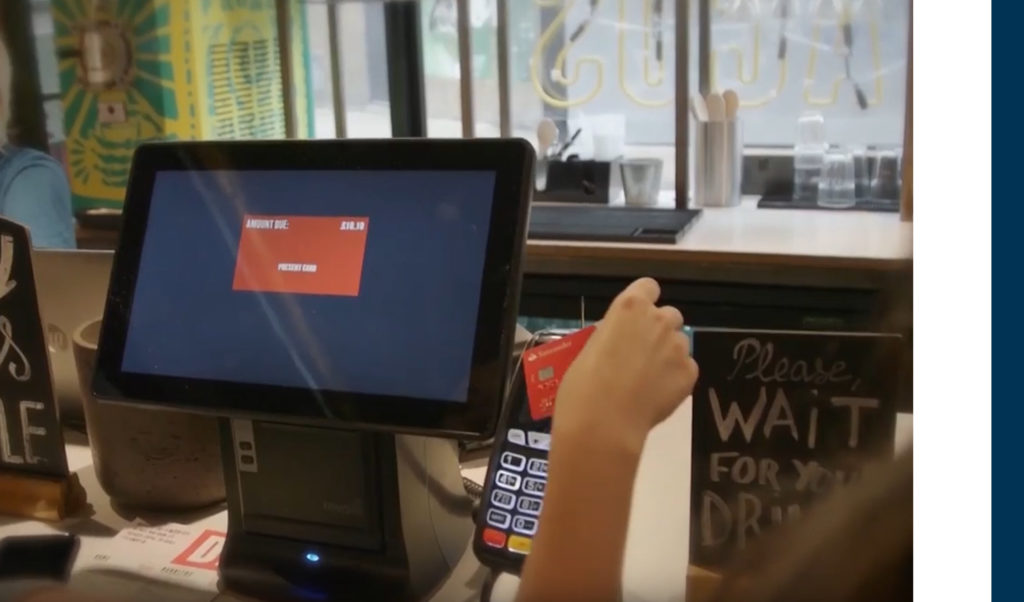 6. Integrated Payment Services
Integrated PDQ's are a must have solution for any busy FnB operation. Integrating your Point of Sale with payment services enables transactions to be processed quickly and efficiency whilst eliminating entry duplicates. Overall, enabling the processing of a payment to be reduced to just 20 seconds on average.
A selection of payment providers also feature a pay at table option to enhance speed of service even further. This intuitive service allows FOH teams to print/split a bill and close off a table directly from the card machine itself. Integrating directly with the Tevalis Point of Sale, that information is also transmitted seamlessly to ensure that both systems are in alignment.
The list doesn't end there either. The Tevalis POS itself actually features hundreds of specific functionalities to drastically improve those manual, time poor processes for teams. And, we're continuing to develop more as you're reading this!
For operators looking to enhance efficiency across other areas of the business, an array of On-Premise and Enterprise solutions can also be explored such as Kitchen Management Systems, Self Service platforms and key back office tools including Stock Management and Centralised Management…