[rev_slider xero]
Why Tevalis and Xero?
We've seen that businesses operate at their peak when they have an innovative and efficient system in place. Not only does that include the Pos and the management tools that work alongside it, but the chosen accountancy software which integrates with it.
Taking that into consideration, we've integrated our Epos end of day sales and Stock Management system, with Xero. Available to those who want to simplify and streamline their accountancy process across the business.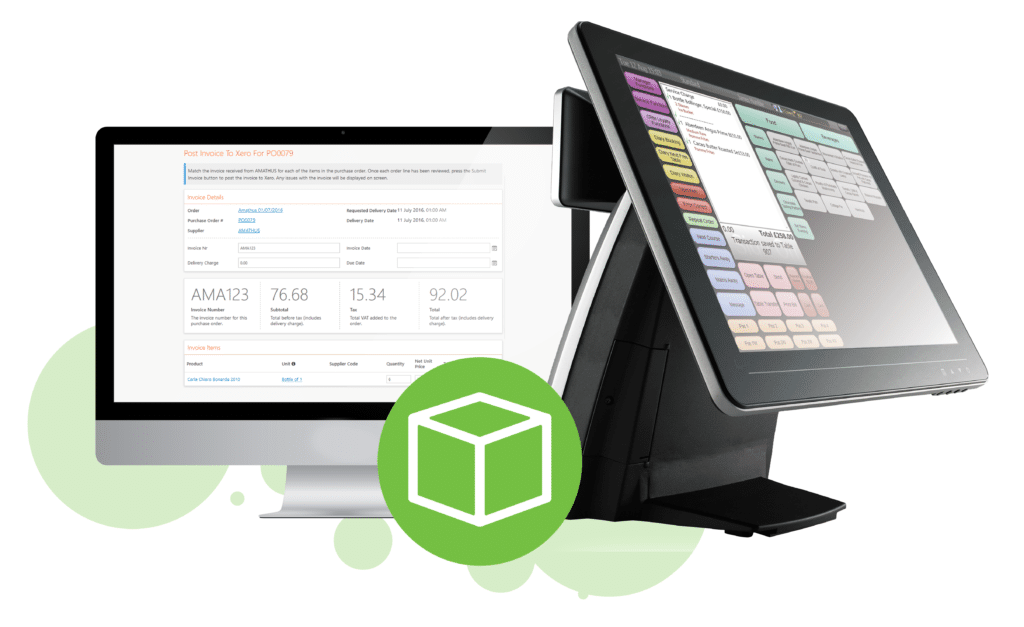 What benefits can you expect to find?
With the integration active, users can expect to benefit from reduced administration time due to the lack of manual input required.
A reduction in human error due to less manual input and increased automation features.
The integration overall offers an elevated level of efficiency and accuracy through businesses accounts, due to the automating at the end of year accounts and integrating payroll calculations.
Connect directly to HMRC enabling VAT returns in seconds, as information is compiled behind the scenes.
Have access to real time profit and loss data, so you have control of your accounts during trading periods to make instant decisions in the business.
Want some more information or to get started?
It's a very easy process! Call our team on 0330 002 1555 or email us at info@tevalis.com and our team can give you all of the information you need to get started.
Supplier Management
All suppliers within Tevalis Stock Management and Xero can be easily matched to ensure users experience true efficiency with the integration. Within the supplier details, a drop down will become available where a list of all contacts will be imported from Xero. Match the contacts up and you're ready to go!
Interaction Log
The interaction log enables users to view all interaction between Tevalis and Xero for increased transparency. An audit trail of communicatio can also be viewed including authentication, look ups and sending sales/purchase invoices.
Purchase Orders
Purchase Orders sent to Xero will be sent as a purchase invoice. After completion of a purchase order, you are then able to easily view the details of the completed order and send to Xero in a matter of minutes. For further efficiency, a dashboard with the status of purchase orders can also be viewed.