With the end of Plan B rules brought in to tackle the Omicron variant of COVID-19, what does the future hold for the Hospitality Industry after an unprecedented downturn? The industry's dependence on technology is growing, and for good reason.
If the last two years have taught us anything, it's to expect the unexpected, hospitality industry included. While we can't predict the future, we can be fairly confident that the task now is to give customers and guests the confidence they need to walk through the door, and to match pent-up demand with an approach to service that routinely exceeds expectations.
And this extends across all settings, from independent hotels to major chains, from bars and restaurants to private members' clubs, from theatres, stadia and arena to contract caterers and food halls. Yes, the hospitality industry faces continued challenges, but also significant opportunities.
As business travel returns we can expect hospitality to receive a boost. At the same time, we may see what's been described as a "renaissance of localism" in terms of customers. There is a renewed appetite for domestic leisure travel at weekends and during holidays, and overseas visitor numbers are rising again.
In specific service terms, mobile and at-table service may have been a lockdown imposition but has also opened the door to new revenue possibilities (and opened the eyes of businesses that were previously resistant to such an innovation) – while at the same time raising customer expectations to order and get the products they want anywhere, any time: in their hotel room at 1am, poolside at the spa, in a gastro-pub garden, or busy food hall.
What else? With ongoing labour shortages and human resources at more of a premium than ever, how can you make the most of what is probably your biggest out-cost? The climate in 2022 means staff increasingly expect and will probably get receive higher pay and improved benefits; it's a seller's market. Organisations have to be able to focus and deploy these workforce assets in ever-smarter and more effective ways.
At the end of 2021, the i newspaper described the situation in hospitality and retail as 'Survival of the fittest'. It reported, 'UKHospitality says there is a shortage of up to 180,000 workers across Britain's hospitality sector. Pay in the sector has been going up, which is a trend set to continue in 2022… As a result of staff shortages, many businesses in the hospitality sector have streamlined menus, reduced opening hours and hiked pay for staff; and these changes look set to continue.'
There are many other factors at play. Higher raw material costs, problems with supply chains and the shortage of HGV drivers, rising energy costs, and more. As we emerge from the shadow of the pandemic, the hospitality sector has to be sharper than ever before. So what's our Plan F&B?
So how does Technology play a part in the changes to the Hospitality landscape?
Technology is a critical part of the mix, to do more with less, to track and manage our operations in faster and more informed ways: to work more efficiently, more effectively, and more profitably. Integrating systems is also key, to utilise best of breed approaches while making sure everyone in the business is on the same page.
And while technology to help is already out there, the key is making it work for your own business, in the ways that you want, wherever and whenever you need it. We take a consultative approach to working with clients. We ask questions. Crucially, we listen. This isn't about selling the products we want to sell, it's about providing what's right for the business. Usefully, our team has first-hand experience gained working in hospitality and F&B operations, which helps us to understand client needs and then propose the most appropriate solution. That may include elements of EPOS, mobile ordering, kitchen management, self-service, stock and inventory, or business analytics: it depends on what you need, and where you want to go.
(Integrations are often considered as being just another point of contact, but we believe that Partners make us all stronger. The ideal flexible approach means you can pick and choose what works best for you, and benefit from a platform that pulls it all together in the ways that YOU want, plus, our technology can seamlessly connect and communicate with hundreds of technology Partners from different areas)
Ultimately, it's Important to have the right EPOS technology in place, but even more crucially, It's the continuous growth and evolution of that technology, and how it is utilised that will allow you to achieve your mission, that makes the difference.  In the months and years ahead, hospitality businesses need all the help they can get to achieve their mission. Time to get your own 'Plan F&B' up-and-running?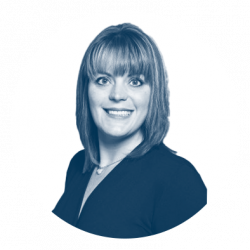 About the Author
Heidi Healey has worked in the hospitality tech sector for more than 20 years in senior strategic marketing, business development and communications roles. Committed to innovation and with a passion for working with people 'and understanding what makes their business tick', she is Tevalis' Director of Marketing. Heidi has also worked in Further Education as lecturer and assessor for marketing and business administration.