Experience Everything New From Tevalis…15th August, by Samantha WellerExhibitions are no doubt one of the best ways for buyers and suppliers to meet face to face and for operators to gain exposure to an array of products which they are specifically interested in. With two of the largest hospitality led events coming up, Restaurant & Bar Technology Live and The Restaurant Show, we want to let you know about everything new from Tevalis and what you can expect from us at these upcoming shows.Our aim is to ensure that we can always demonstrate to operators within the hospitality industry the latest technology on the market, offering them the tools needed to really push their business operations forward. This year is no different and we definitely have plenty to share with you this time around!Let's start with our newly developed Handheld Ordering solution. Introducing, TevX.We've all seen that restaurants have been gradually moving away from traditional pen and paper ordering and instead, are deploying handheld technology solutions. For those that do want to invest in such technology, Tevalis have the perfect solution.
We have redeveloped our entire Handheld Ordering platform and are now introducing operators to a cross platforms solution like no other, available at the touch of an 'install' button from all app stores. This means you have full flexibility when it comes to choosing your preferred hardware, whether it runs on IOS, Android or Windows.Want to know more? Watch below.
Not only has that aspect of this solution transformed, but the software itself has been designed to be extremely light and fast. TevX now offers teams maximised efficiency and speed of service, alongside a fresh user interface and restful service technology to ensure weak WiFi connectivity never impacts your service again!
Now, having a handheld ordering solution implemented into your business is easier than ever.
If you want to see it in action, don't worry, TevX will be available at both Restaurant & Bar Technology Live and Restaurant Show, so make sure you're amongst the first to see it live!
What else can you expect to find from our technology?Not only will we be demonstrating our most recent Handheld Ordering platform, but the full Tevalis Technology Ecosystem will be up and running and ready for you and your team to freely browse through. This includes all solutions within the On-Premise and Enterprise layers of the ecosystem such as the point of sale and kitchen management system, through to our self-service kiosks and the full suite of Enterprise management modules.
We know that investing into a new technology system is an important decision for many businesses and therefore, we've made a conscious effort to ensure that our technology is set up in a way which will enable you to really understand how your business could operate with Tevalis tech deployed.
Alongside this, we're always ready to show you the latest features which all of our solutions have to offer. As a software development company, we're always working with our clients on new updates and developments from a features and functionalities perspective. The best thing about visiting us at an upcoming exhibition, is that you get to see all of it in action in one place, first hand.Last but not least, we're pleased to share with you our NEW exhibition stand! Here's a first look…Much like our evolving technology, we also have an evolving exhibition stand. This completely new look ensures that we not only have a stand space which speaks everything Tevalis aesthetically, but most importantly, it means we now have an area to demonstrate our full technology ecosystem in a way which provides you with a true Tevalis experience. So, make sure to keep an eye out for us.
What do the organisers have to say?More new and exciting exhibitions are appearing on the market which are targeted towards the hospitality industry. More specifically, shows that are tailored to certain sectors and areas such as Catering Equipment, Interior Design and what we want to speak about today, which is Technology.
To give you an insight into what can be expected, Tevalis have caught up with organisers from two of the largest exhibitions in the hospitality industry which we'll be attending in the upcoming months – Restaurant and Bar Technology Live and The Restaurant Show.

Restaurant & Bar Technology Livewith Laura San Segundo, Marketing Director at PRYSM Group
When? 25 & 26th Setember
Where? ExCeL, London
Find Tevalis at: Stand 2410
Technology has become a central aspect to any hospitality led operation today and in result, means more operators are in demand of exposure to providers and new tech at exhibitions. Restaurant and Bar Technology Live is the answer, showcasing an array of the newest innovating technology that the market has to offer.PRYSM Group hold many hospitality led shows across the year. With that, they're all very sector specific, so what can visitors expect to be presented with?
Visitors can expect to step in to a highly concentrated hub of innovation, which has been specifically designed to satisfy their exact needs and requirements as efficiently as possible.
We understand that hospitality is an immensely competitive and often time consuming industry, so in streamlining the layout of our shows by sector, we ensure that the valuable time our visitors spend away from their businesses is spent wisely, with no need for endless exhibitor hunting!
In this case, restaurateurs will find the 400 suppliers who provide exactly what they're looking for, all in one targeted area. However, if they want to expand their horizons into a new area of the industry, there are another 600 perfect exhibitors just meters away.
This is why we hold the shows side-by-side but categorised individually.
Alongside this, some of the shows are very specific to key areas such as technology.
Why was it decided to structure the shows in this way, rather than consolidating all areas together for one show?
Once we categorised the shows by sector, we recognised that the next step towards a perfect customer experience was to sub-categorise them by theme. A general hospitality tech show would be a maze of complex innovations with an unclear purpose. However, a show dedicated specifically to restaurants, and categorised by the various technologies that enable business growth, provides an easy, streamlined and fulfilling show experience. In our opinion, this is how a show should be run.
What can visitors expect to experience at Restaurant Technology which you believe makes the show stand out?
Restaurant & Bar Tech Live is the first show to give the importance of technology within these sectors the full and undivided attention that it deserves! This is why it is the only place that our visitors will be able to find world exclusive launches of the latest innovations and products, before the rest of the industry, and at one-off show prices!
Not only this, but our sheer size makes it impossible for us not to stand out! Restaurant & Bar Tech Live alone will host over 170 seminars, and we haven't sacrificed quality for quantity, as we will be welcoming top level representatives from the likes of Pizza Express, Be At One, Pieminister and Prezzo to name but a few.
We are also the only event organiser offering a smart exhibiting service. This team make sure that all of our exhibitors are showcasing their products as efficiently and immersively as possible, which is something that our visitors to Restaurant & Bar Tech Live will most definitely notice as soon as they enter the show. Everything we do as an organiser ensures that our events stand head and shoulders above our competitors.
How do you ensure you're always featuring and promoting the latest tech at the show?
Our Event Directors work tirelessly alongside our research and marketing teams, to invite the companies who are making waves at the forefront of the industry to exhibit with us.
We are extremely proud of the level of industry knowledge that our individual teams commit themselves to absorbing; whether it's through social media, print media or our extensive network of connections, there is no innovation from the world of restaurant and bar tech that we don't pursue.
We also offer our exhibitors the opportunity to feature in our annual innovation awards which are hosted at the event. Finalists consist of only the very latest and most innovative products, services and solutions, which provides our visitors with an invaluable and unparalleled insight into the future of the industry.What does the future hold for Restaurant Tech?
The future of Restaurant & Bar Tech Live lies directly alongside the future of the hospitality industry!As technology continues to initiate massive business growth and take the restaurant and bar sectors by storm, we will be right there to provide all of the whos, whats and hows, for those looking to take their business to the next level!
We have grown by around 50% year on year and will continue to do so for the foreseeable future, so that the restaurant and bar industries can do the very same.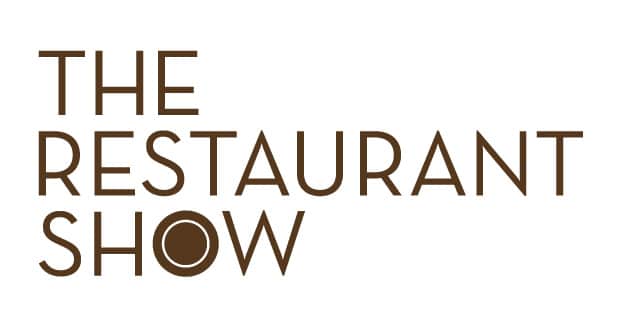 The Restaurant Showwith Elizabeth Duncan, Commercial Director at William Reed
When? 1st – 3rd October
Where? Olympia, London
Find Tevalis at: Stand GH10
The Restaurant Show is one of the most well known and most definitive platforms for the restaurant and foodservice market. Entering their 30 years of bringing together the hospitality industry, this trade show caters to all of those owning, operating and working in restaurants, hotels, pubs, bars and other hospitality led establishments across the UK.Restaurant Show is one of the most well known hospitality events on the market today. When was the first show?
The Restaurant Show started in 1988, we will be holding our 30th anniversary in October this year.
Why do you think it's become such a popular show over the years?
The Restaurant Show forms part of the William Reed portfolio, the company launched back in 1862 which gives us over 150 years of being a business to business leader.
The Restaurant Show has always led from the front, we have concentrated on what we are good at which is consistently attracting high-value visitors. We do this by ensuring we focus on setting trends and not following them. We have a reputation for introducing cutting-edge products, which means it is a key date in the diary for hospitality professionals.What exactly can visitors expect to be presented with when attending the Restaurant Show?
The Restaurant Show promises inspiration and innovation for visitors to take back to their establishments. With over 450 suppliers at this year's show, there will be plenty to try, taste and discover.More and more exhibitions are appearing with a central focus around specific areas. One of those areas being technology. How do you ensure Restaurant Show still caters in that area?
Technology is the fastest growing area of products at the show, our visitors come to the event to see what new technology there is available.
We ensure that we have a wide variety of technology exhibitors, both large and small, new and established. We also know the importance of our live event content and technology features heavily within the timetable, attracting some key speakers to bring in the crowds.What does the future hold for the show?
Even after 30 years, The Restaurant Show is still in growth which is phenomenal. We have such a strong brand and our reputation within the industry is second to none, so the future will definitely see us continue to lead the way and offer the best companies a platform to showcase their products and services.